UK Choirs' choral program is considered Top 7 in the country because of its number of invites to ACDA conferences. Recently three UK Choirs ensembles, under the direction of three different conductors, were invited to perform at professional conventions within a span of three weeks.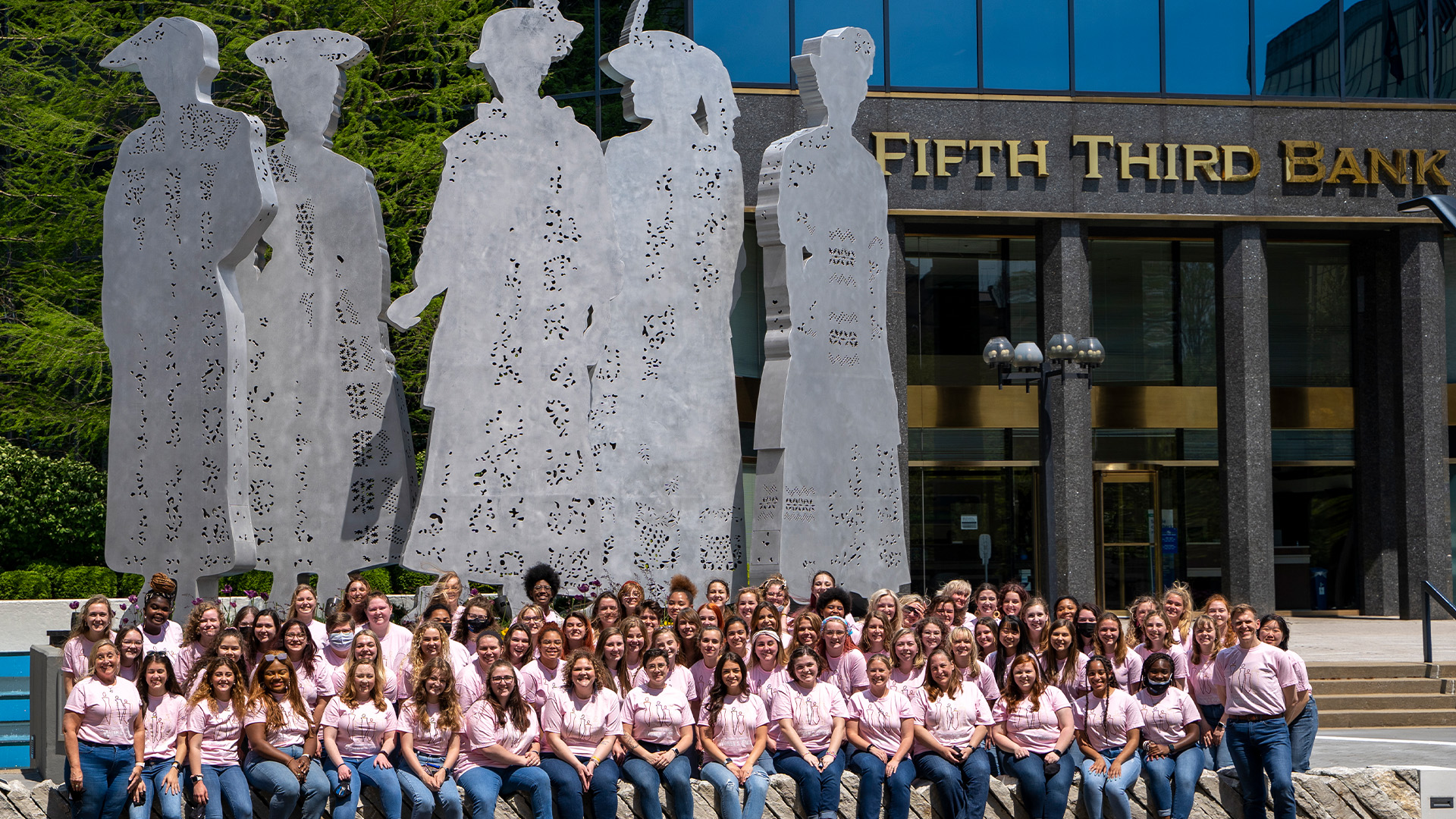 Three of the University of Kentucky choirs are having a historic semester of conference performance invitations this spring semester.
---
Story by Anna Watrous
The UK Choristers had an amazing performance at the Kentucky Music Education Association Conference on February 4th under the direction of Beth Wilson. The UK Men's and Women's Choirs, directed by Jeff Johnson and Lori Hetzel respectively, have been invited to perform at the American Choral Directors Association's Southern Regional Conference on Friday, February 25th.
Beth Wilson, the director of UK Choristers, contextualizes the significance of the invitations saying "it is rare and an honor to be invited to these professional conference performances because you have to submit recordings that go through juried panels before awarding invitations to perform. UK Choirs' choral program is considered Top Seven in the country because of its number of invites to ACDA conferences. But even more so in this case, we have three of our ensembles, under three different conductors, performing at professional conventions within a span of three weeks… It's huge."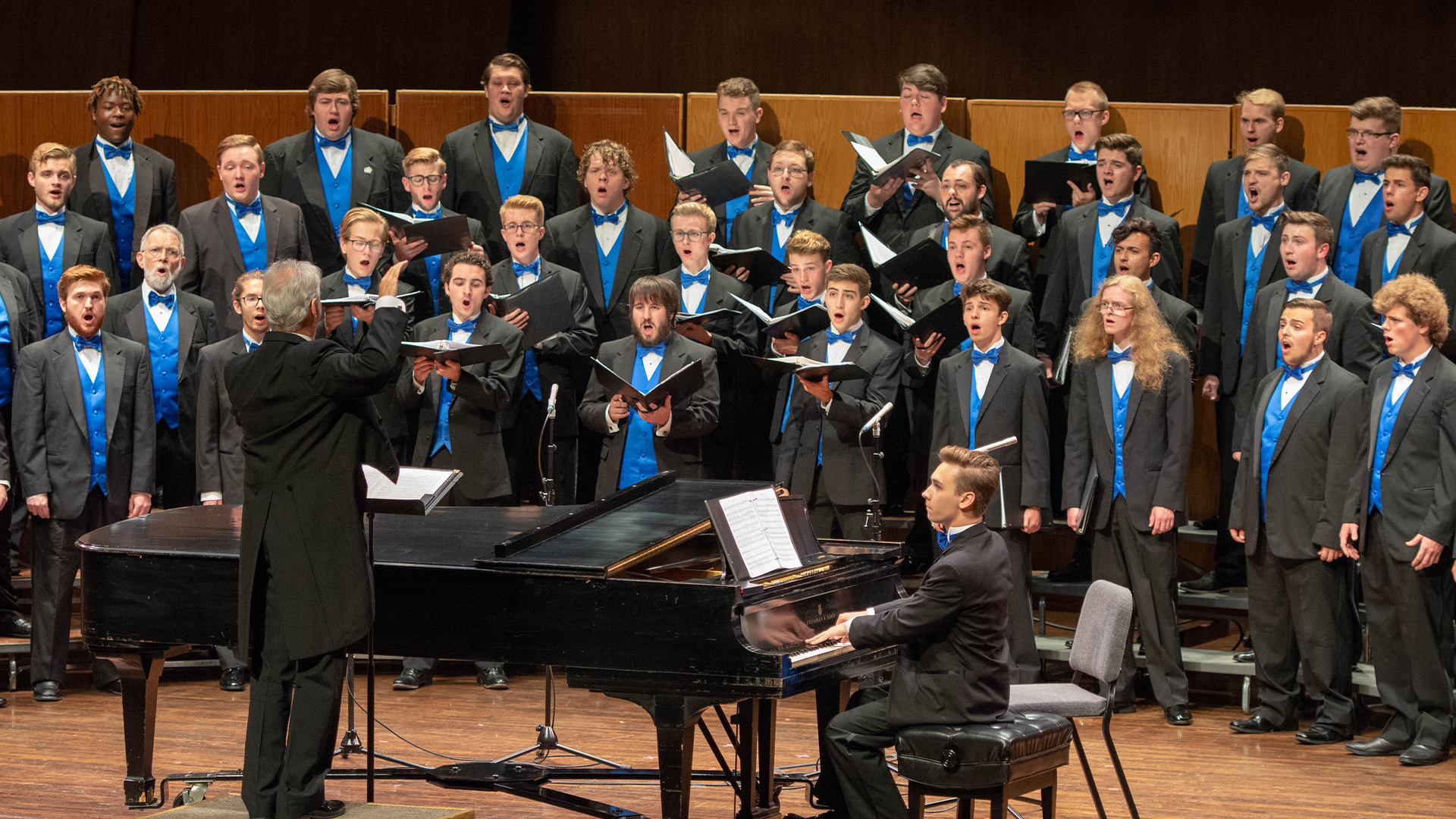 Not only is this a great opportunity to showcase the UK choral program to educators and students across the Southeast, it is also going to be a highlight of many student's collegiate study. Performing at the conferences will mean something different to each student, but will create a connection between the members of the choirs that will last past the completion of their college education. A member of the men's choir shared what performing at the ACDA Conference means to him: "Having the opportunity to travel and perform at the American choral directors association Southeastern regional conference will remain as one of the highlights of my college life studying choral music. As a choral music education major, conferences of this nature are the pinnacle of why we do what we do to create high caliber music with the people that we love and cherish. I'm extremely excited to be able to connect with friends and colleagues from around the country as well as build the camaraderie between those here at the University of Kentucky. We are extremely privileged as students have such a historic year with three ensembles under the batons of three different directors to have conference performances."
Unlike many of the choirs participating in these conferences, the UK Men's and Women's Choirs are made up of both music majors, and majors from all across the university. The UK Women's Choir especially prides itself on being an uplifting community. These performances carry powerful messages of what UK Choirs believe is important, and should be a moving concert for the audience as well as the performers.
Women's Choir student President Caitlin Flemm is especially moved by the program selection of the upcoming ACDA showcase concert. "The UK Women's Choir has such an incredible program of music, sharing many different stories as well as music of all styles. What I love the most about our program is that every single composer is female, each writing powerful treble literature, which is not often seen encompassing an entire program's worth of music. Both singers and listeners can feel empowered and encouraged after the Women's Choir tells its powerful tale next week. It is just so exciting to share this experience with 105 of my closest friends."
The UK Men's Chorus and Women's Choir will depart together for their historic conference performances in Raleigh, NC. In addition to the conference, they will be performing at local high schools as well to share their love of music and the messages that the programs carry.