An accomplished international opera star who has traveled around the world for his craft, University of Kentucky alumnus Reginald Smith Jr. is giving back to his Bluegrass alma mater in a big way, setting a solid foundation for generations of music students to come.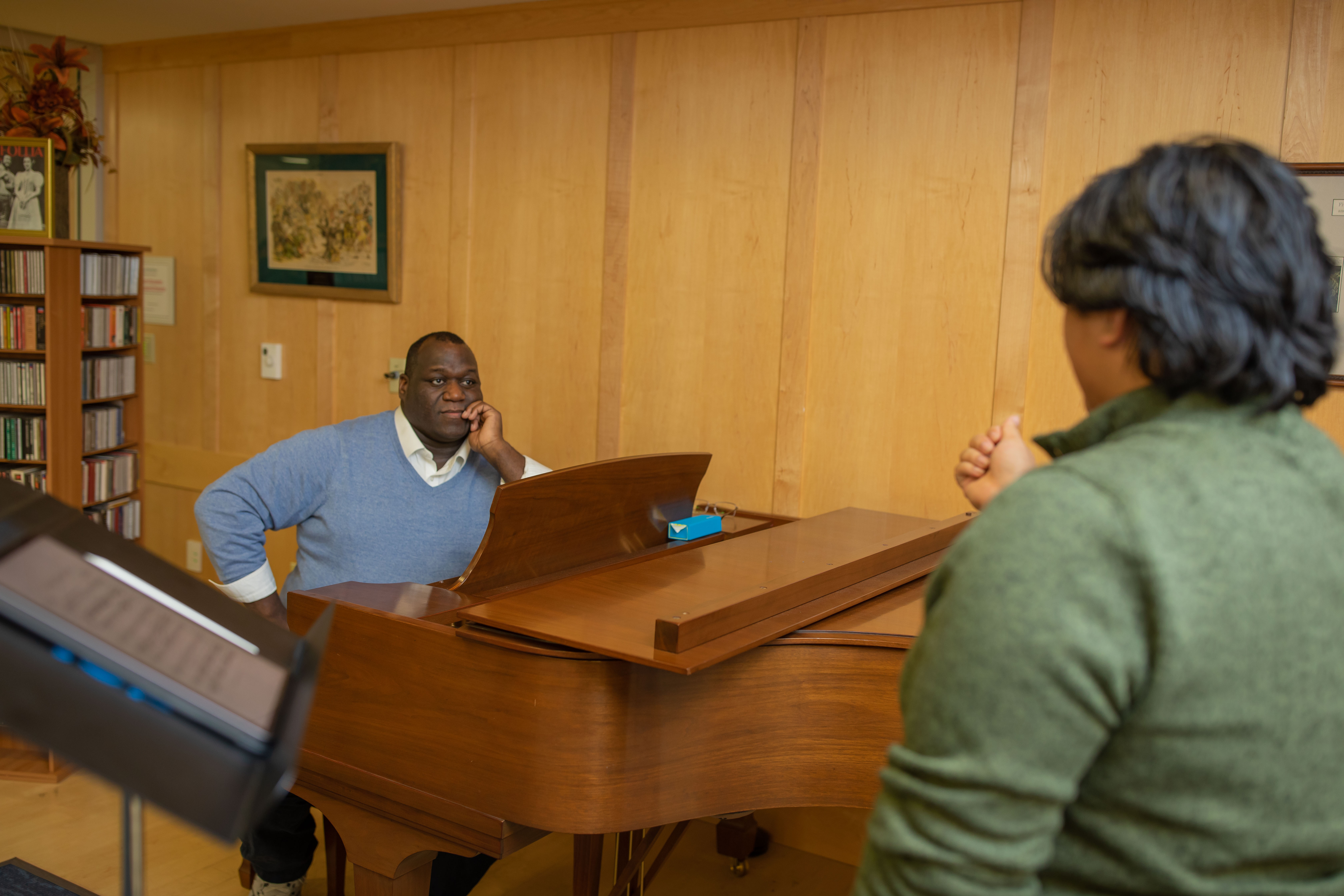 This article was originally published in UKNow March 2, 2023.
Smith, who earned his bachelor's degrees in choral music education in 2012 and vocal performance in 2013 and his master's degree in 2021, came to the School of Music's UK Opera Theatre program on a university scholarship and as a 2007 Alltech Vocal Scholar where he studied under Director Everett McCorvey during his undergraduate years. While at UK, Smith compiled several performance and competition credits including bass solos in Wolfgang Amadeus Mozart's Coronation Mass and Fauré Requiem with the UK Chorale, a solo in Brahms Requiem with UK Choirs, and a solo in performance with the Lexington Philharmonic. He was one of five national winners of the Metropolitan Opera National Council Auditions in 2015.
"I wanted to go to a place where I could study with a fantastic teacher and also do fully staged shows as an undergraduate student," Smith said. "So, at UK, I found a home in both where I could do music education and work with the choral education folks and all the wonderful students and faculty members there, but I could also do fully fledged operas at UK as well."
Following graduation, Smith has made his name in the world of professional opera in performances with Opera Theatre of St. Louis, Cincinnati Opera, Wolf Trap Opera, Toledo Opera, San Francisco Opera, Opera Hong Kong, Lyric Opera of Chicago, Portland Opera, Opera Memphis and Houston Grand Opera, to name a few. He performed with the Tchaikovsky Symphony Orchestra in Moscow's Tchaikovsky Concert Hall and Mozart's Requiem in Paris. He made his debut at the Metropolitan Opera as Jim in "Porgy and Bess;" the production recording won a Grammy Award.
The 2021 U.S. representative at the BBC Cardiff Singer of the World Competition, Smith has earned numerous accolades in the field including recognition from the Dallas Opera Guild Competition, the Mildred Miller International Vocal Competition, top prize in the Gerda Lissner International Vocal Competition, and first place in the National Opera Association Competition.
Throughout his burgeoning professional success, he has kept UK close to his heart. Grateful for his UK experience and his teachers and mentors who helped him, Smith has made a gift to support future students.
"I find that it's so important to support the people that have supported me and to give back and to help the next generation of upcoming artists and world changers, really," Smith said. "I particularly wanted to start a scholarship to help students that are African American, people of color, brown, Black all of the above, because I know exactly what that was like being a young Black kid from Atlanta."
Smith joins the list of business and individual patrons who help to support undergraduate and graduate students pursuing vocal performance degrees here. He has established scholarships for current voice students and music education students. There are three awards for 2023: the Reginald Smith, Jr. Diversity Scholarship in Opera (one undergraduate award and one graduate award) as well as the Reginald Smith, Jr. Diversity Scholarship in Choral Music Education (one undergraduate award).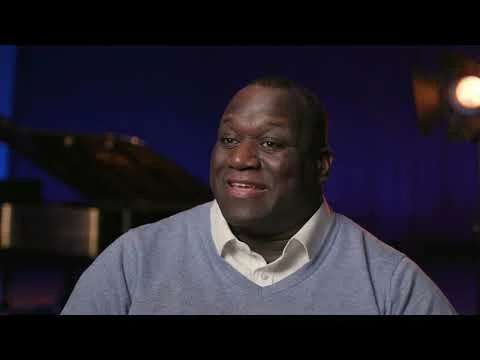 "As we continue to build a pipeline of more diverse teachers and more diverse teaching it's important to support them at the beginning of that process so we can recruit and retain more students of diversity," Smith said.
Smith aims to support future students both financially as well as through his mentorship in the studio.
"In addition to financial support, I find it important to provide some sort of mentorship or at least just someone they can call if they have some questions."
Smith's teacher and mentor Everett McCorvey is proud of Smith's accomplishments as an artist and thankful for his generosity to support future students.
"I am so delighted that Reggie has made the decision to give back to his university in such a significant way," McCorvey said. "Reggie was a stellar student at UK and took advantage of every opportunity to learn and develop his skills. He was a leader among the students during his undergraduate years and he was well respected by his peers and in the community. Reggie is a community leader in so many ways. I am hoping that this gift will inspire other alums of UK to lift up the students who are coming after them. I'm so happy and so proud of him and of the students for whom this scholarship will benefit."
Dean Mark Shanda expresses his gratitude for Smith's gift as well as pride for Smith's professional success.
"We celebrate the success of every student who graduates from the College of Fine Arts, but when one of our alumni decides to give back, to make opportunities possible for future generations, it is indeed a special occasion," Shanda said. "Reggie Smith has achieved much professionally, recognizes the part that his University of Kentucky education has played in that success, and is now generously supporting future Wildcats to help launch their own artistic careers. We all thank Reggie for his generosity and acknowledge the impact his gift will have."
UK School of Music Director and Associate Dean Stan Pelkey agrees.
"The strength and competitiveness of the UK School of Music's opera and choral programs means that we always have many more students wanting to attend than we can fund with current scholarships and assistantships," Pelkey said. "Students apply from all over Kentucky, from across the country, and increasingly from around the world. Gifts such as this from Reggie Smith help to facilitate musical opportunities that can be out of reach for many of those students. We deeply appreciate the commitment of alumni who provide resources to help bring along other students; this immediately helps more students, but it also widens our reach and enhances our ability to change lives through choral music and operatic performances."
The first two recipients of the Reginald Smith, Jr. Diversity Scholarship in Opera will be named at the Alltech & UK Opera Theatre Vocal Scholarship Competition on Sunday, March 5, 2023, at the Singletary Center for the Arts. The competition is in its 18th year. Prizes include scholarships from UK and stipends from Alltech and Bryant's Rent-All and the Rouse family.
The first recipient of the Reginald Smith, Jr. Diversity Scholarship in Choral Music Education will be named later this spring.
The College of Fine Arts has reached and surpassed the college's $20 million mark as part of UK's historic $2.1 billion Kentucky Can campaign goal.