Emily Durocher, DMA candidate in percussion performance, has been recognized by the SAI Music Fraternity for her excellence in percussion and piano performance.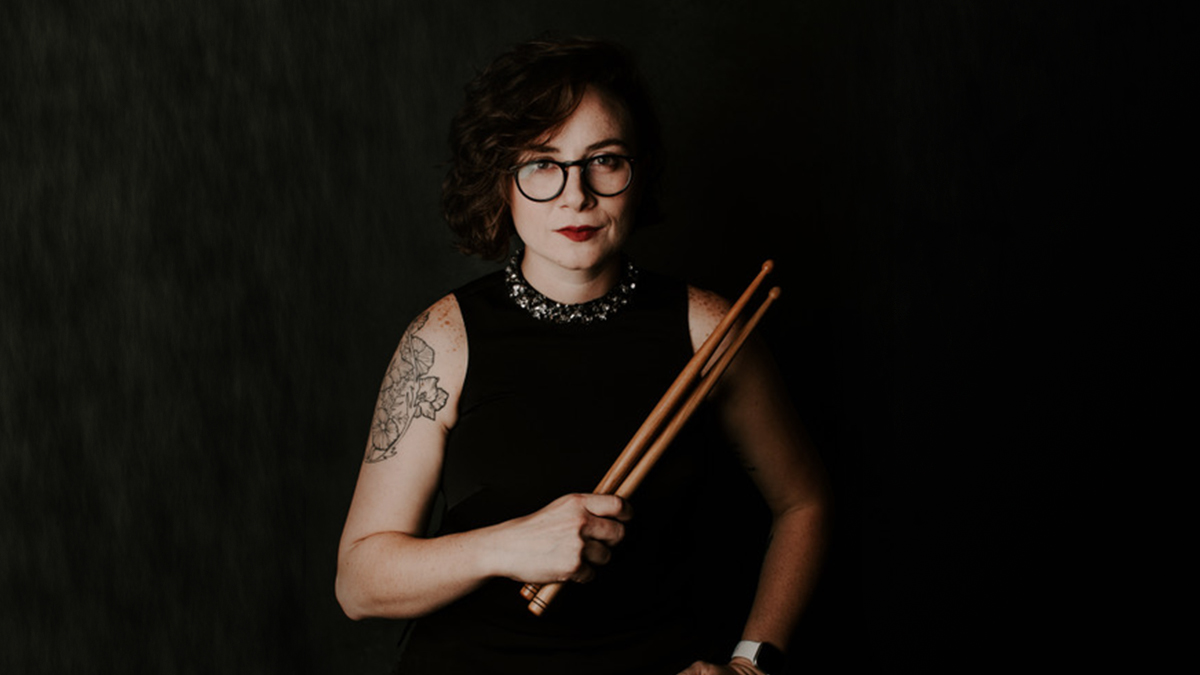 Emily Durocher, a DMA candidate in percussion performance in the UK School of Music, was selected as the first-place winner by Sigma Alpha Iota International Music Fraternity (SAI) for the Piano and Percussion Category. This honor bestowed by the SAl Triennial Graduate Performance Awards committee also includes a cash prize as well as a potential performance opportunity at their forthcoming International Convention.
"Emily helps shine an international spotlight on our Music School and percussion program. She's a gifted performer and scholar and we are proud of her accomplishments," says Professor of Percussion, Jim Campbell.
Emily Durocher is a percussionist originally from Houston, TX. She is an active alumni member of Sigma Alpha Iota, and a member of the Percussive Arts Society's Diversity Alliance. She performed with the UK Percussion Ensemble at the 2014 PASIC and as a member of the Crossmen Front Ensemble from 2013-2015. As a member of Sigma Alpha Iota, she has been awarded the Sword of Honor and the Ruby Sword of Honor. Her compositions for snare drum can be found in The Blue Book Vol. 2 and 3, published by Tapspace Publications. Emily has been involved in teaching the Marching Arts across the states of Kentucky, Tennessee, Virginia, and North Carolina and continues to do so as the Drumline Instructor for the Wildcat Marching Band at the University of Kentucky. Emily is currently pursuing her Doctorate degree in the Musical Arts at the University of Kentucky where she is a Teaching Assistant for UK Bands and the Percussion Studio.
"The support and guidance I have received at UK and especially by my mentor, Jim Campbell, has been a guiding factor for me through my many years here at UK. Being presented with this award only further establishes the growth I have continued to make while a student at The University of Kentucky. I look forward to completing my dissertation this upcoming school year and know I have many new possibilities to look forward to," says Durocher.