School of Music Professor Jim Campbell has been a leader in the development of the contemporary percussion ensemble and recently was inducted into the PAS Hall of Fame Class of 2021.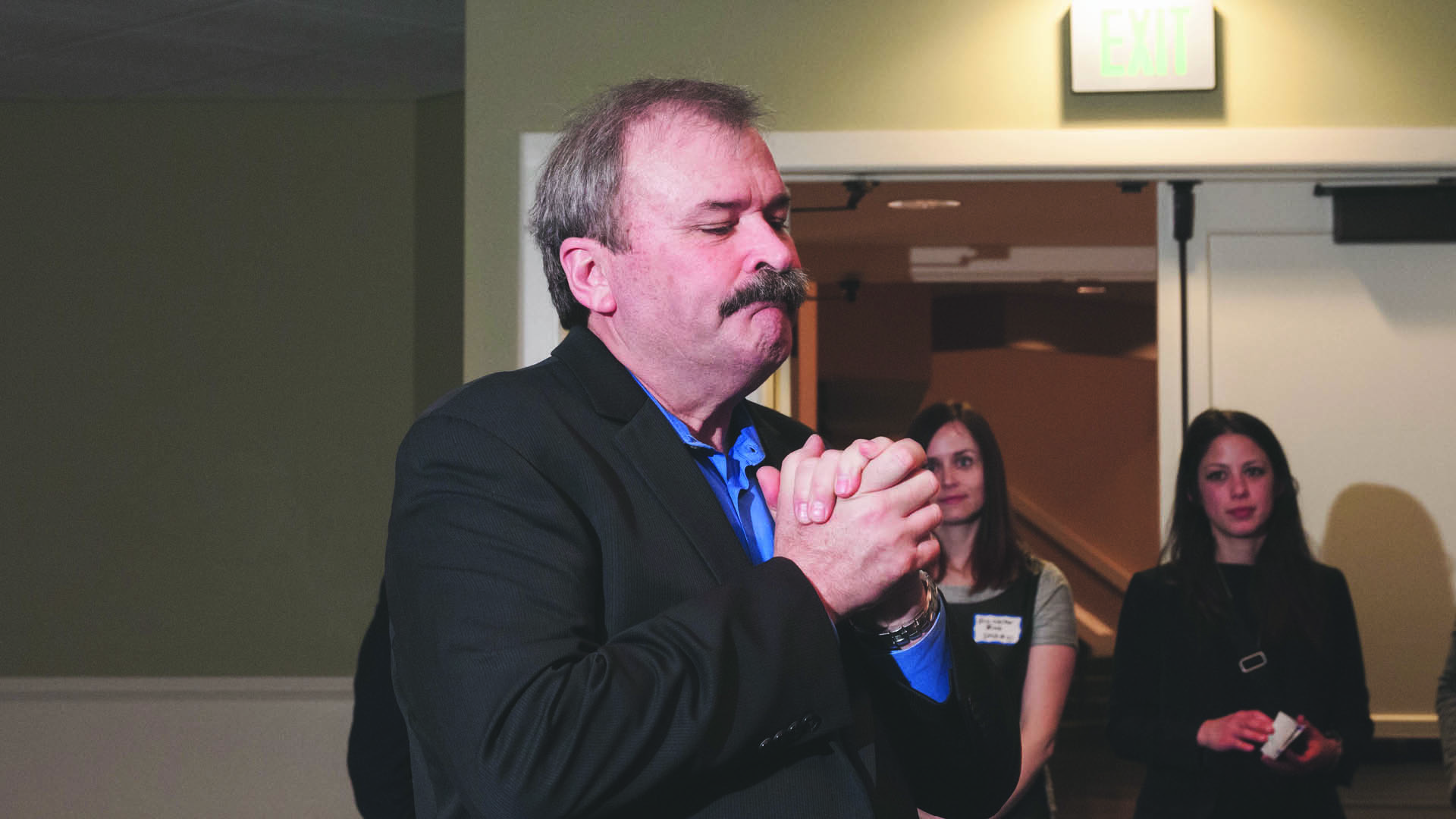 "On behalf of the entire PAS community, I want to congratulate Valerie, Jim, Gar, and the friends, colleagues, and family of Layne. All four of our 2021 Hall of Fame inductees have made significant contributions to our field and I am thrilled they will be inducted into the PAS Hall of Fame this year. I look forward to celebrating their achievements in person at PASIC 2021."

— Joshua Simonds, PAS Executive Director
James Campbell
James Campbell has received worldwide recognition as a performer, pedagogue and author, and is a respected figure in the development of the contemporary percussion ensemble. He has toured extensively throughout The Americas, Europe, and Asia. Currently Provost's Distinguished Service Professor of Music and Director of Percussion Studies at the University of Kentucky in Lexington, he also holds the positions of Principal Percussionist with the Lexington Philharmonic and drummer with the Kentucky Jazz Repertory Orchestra.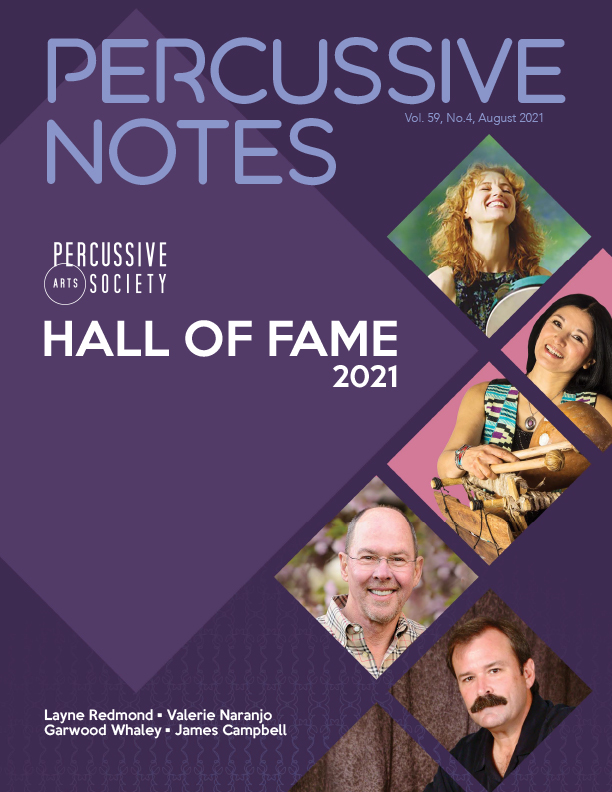 James also serves as Past-President of the Percussive Arts Society (PAS) and received their PAS Lifetime Achievement in Education Award in 2019, that recognizes the contributions of the most highly regarded leaders in percussion education.

Having worked with several DCI member drum and bugle corps, James is well known for his long past association with the internationally renowned Rosemont Cavaliers, with whom he served as principal instructor, arranger, and Program Coordinator. He was inducted into the Drum Corps International Hall of Fame in 2008. He served as Percussion Director for the McDonald's All-American High School Band and was inducted into the Bands of America Hall of Fame, which recognizes individuals who have greatly impacted the nation's band activity and music education.

As a performer, James has appeared at the International Society of Music Education World Conference, International Patagonia Percussion Festival, Journèes de la Percussion, PercuSonidos Percussion Festival, Swedish Arts and Musicians Interest Organization, Australian Percussion Eisteddfod, MENC National In-Service Conference, Midwest Band & Orchestra Clinic, MusicFest Canada, All-Japan Band Clinic, The Music for All World Percussion Symposium, State MEA conventions across the country, and frequently appears as an artist at the Percussive Arts Society International Conventions (PASIC).

Among his award-winning works for percussion, James has published with Meredith Music, C. Alan Publications, Innovative Percussion, Row-Loff Productions, Bachovich Music Publications, Alfred Publications., and Tapspace Publications. James is an artist and endorsee for Innovative Percussion, Evans Drumheads, Meinl Percussion, and a member of the Black Swamp Percussion Educator Network. He is an Artist and Educator for the Avedis Zildjian Cymbal Company and a Performing Artist for Yamaha Corporation of America, Band & Orchestra Division, who recently presented him with their Legacy Award.