Dieter Hennings is Professor of Music at the University of Kentucky and curates the UK International Guitar Series, which has brought to Lexington some of the finest guitarists in the world.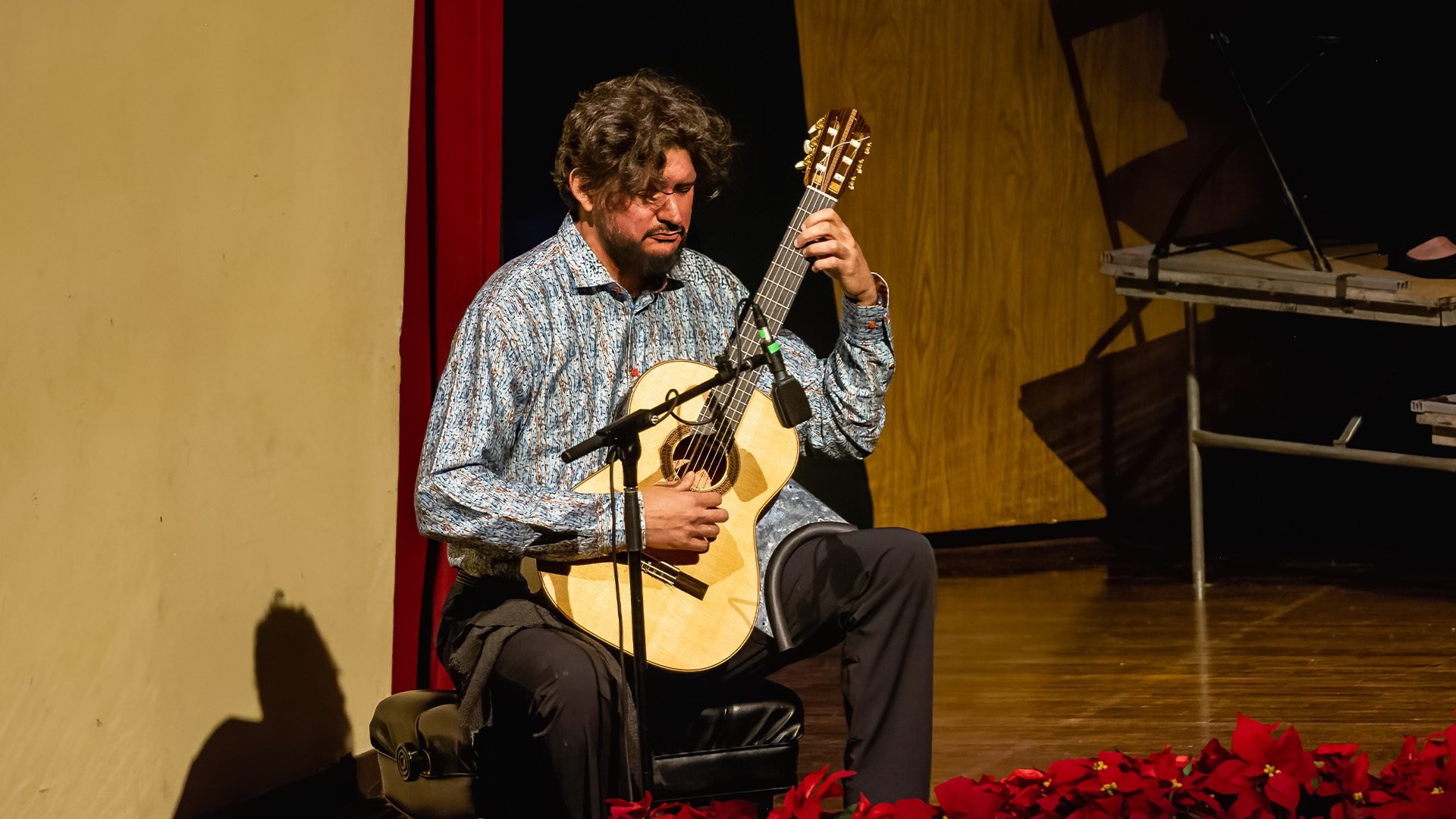 Dieter Hennings Yeomans, professor of music performance in the School of Music at University of Kentucky College of Fine Arts, is one of 16 University Research Professors for 2023-24. The University Research Professorships honor faculty members who have demonstrated excellence that addresses scientific, social, cultural and economic challenges in our region and around the world.
College leadership develop criteria for excellence within their area of expertise and then nominate faculty who excelled at these criteria. Each University Research Professor receives a one-year award of $10,000.
"I am honored to have been awarded the University Research Professorship which will continue to facilitate the research and performing I am conducting with some of today's most important voices in new music," Hennings said. "This collaboration will have an immediate impact on my students curriculum and opportunities for cultural exchanges."
Hennings is an active proponent of new music, particularly that of Latin America. He has received grants from the Howard Hanson Institute for American Music, the Fondo Nacional para la Cultura y las Artes (México) and the Fondo Estatal para la Cultura y las Artes (Sonora, México) to commission and premiere contemporary works for guitar.
His musical endeavors span from new music on guitar to early music for lute, baroque guitar, and theorbo and can be heard on the Naxos, Nonesuch, Bridge, Parma, NewBranch, New Albany, and Innova recording labels.
Hennings has been a soloist with Canada's New Music Concerts Ensemble, Riverside Symphony (New York City), Tito Sccipa Orchestra (Lecce, Italy), Orquestra Sinfónica do Rio Grande do Norte (Brazil), Eastman BroadBand Ensemble, Eastman School Symphony Orchestra, Orquesta Sinfónica de la Universidad de Guanajuato, Orquesta Filarmónica de Sonora, the University of Arizona Philharmonia, the Orquesta Filarmonica de Monterrey among many others.