The Great Teacher Award, launched in 1961, is the longest-running UK award that recognizes teaching.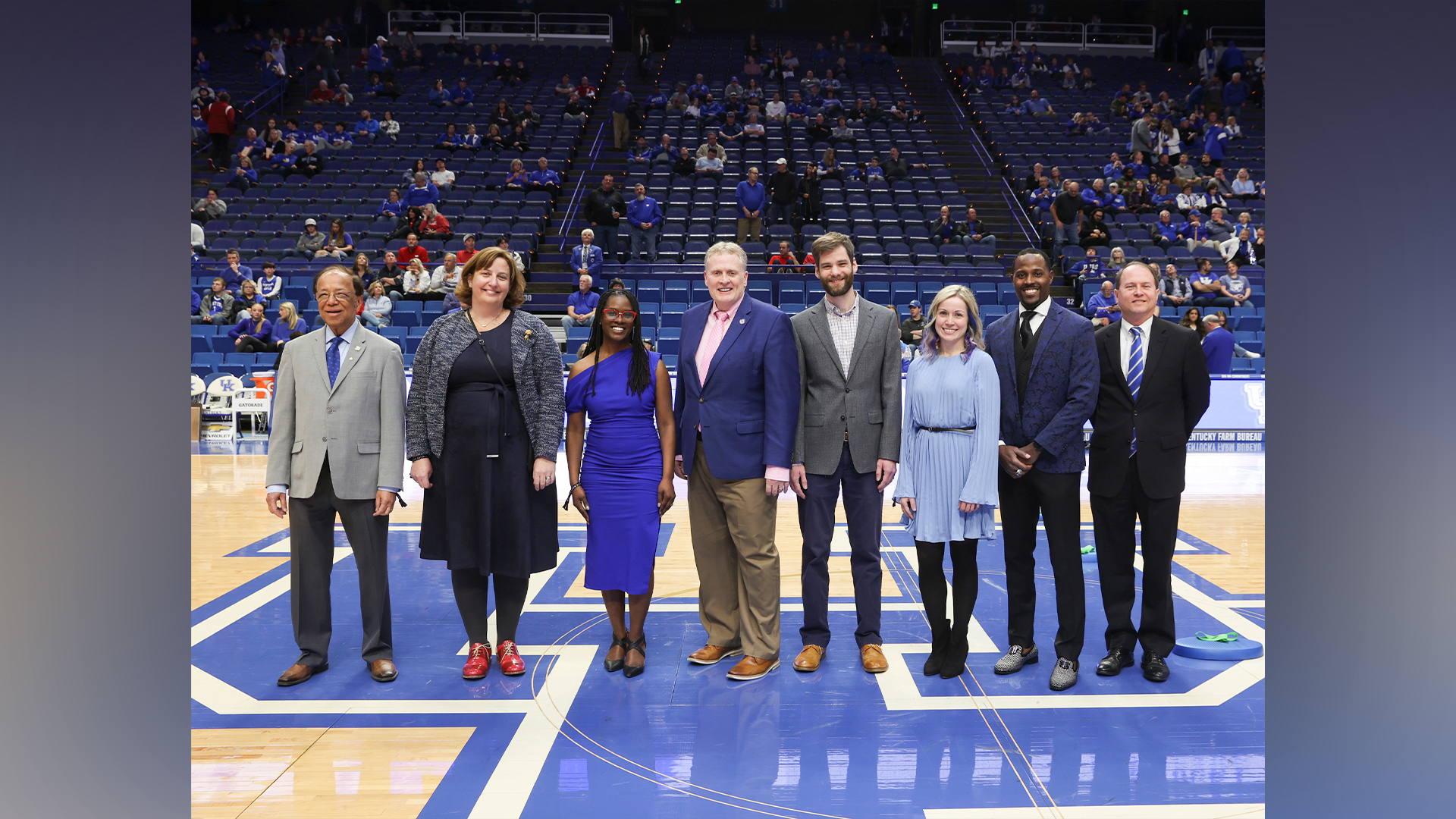 The University of Kentucky Alumni Association celebrated the six recipients of its annual Great Teacher Award Tuesday, Feb. 7, at the Central Bank Center in Lexington. The recipients are:
Dibakar Bhattacharyya, College of Engineering
Jennifer Bird-Pollan, J. David Rosenberg College of Law
Candice Hargons, College of Education
Derek Lane, College of Communication and Information
Kenton Sena, Lewis Honors College
Martina Vasil, College of Fine Arts
Students prepare and submit nominations and the UK Alumni Association Awards Committee, in cooperation with the student organization Omicron Delta Kappa, make the final selections.
This year's recipients were notified of the award during surprise visits to their classrooms in December. They earned a $4,000 stipend, were recognized at a dinner and were cheered on the floor of Rupp Arena before the Kentucky men's basketball game against Arkansas.
---
Martina Vasil
Martina Vasil is an associate professor of music education and interim director of undergraduate studies in the UK School of Music. She teaches undergraduate courses in general music methods and graduate courses in music education research and popular music education.
Vasil is passionate about making music education more accessible and meaningful for all. This shows through her work in popular music education, Orff Schulwerk (an active approach to teaching music), and her service as president of the Association for Popular Music Education. Vasil is invested in graduate student success, conducting research on this topic and advising most students in the master's and Ph.D. music education programs. Prior to her appointment at UK, she taught kindergarten through eighth grade general music and instrumental music (band and strings) in Pennsylvania. Since 2018, she has taught children at Lexington Montessori School. Vasil has degrees from West Virginia University and Eastman School of Music.
Read more about the 2023 Great Teacher Award recipients.