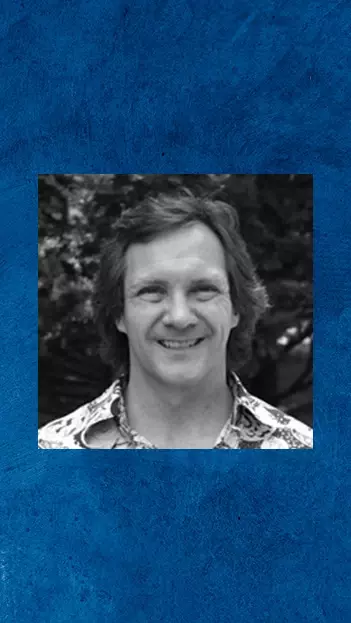 Area
Music
Music Performance
Voice
Tedrin Blair Lindsay, pianist and musicologist, was raised in Rome, Italy, and has been a professional accompanist since age 10. He performs over 100 concerts annually, with a repertoire of chamber works, and his own compositions and arrangements for piano and voices with orchestra.
Dr. Lindsay is on the opera faculty at the University of Kentucky, where he works as vocal coach and musical director. Productions include Aaron Copland's The Tender Land, André Previn's A Streetcar Named Desire, Rachel Portman's The Little Prince, Rodgers and Hammerstein's Carousel, Thomas Pasatieri's The Hotel Casablanca (also musical directed for the Seagle Music Colony, 2009), the world premiere of Joseph Baber's River of Time, and 11 incarnations of UK's It's a Grand Night for Singing. Of these, The Tender Land and The Hotel Casablanca have been released as recordings, Albany label. Lindsay teaches the Lexington Opera Society Lecture Series and has entertained during the Metropolitan Opera Council Auditions. He played Carnegie Hall with Arlo Guthrie and the UK Symphony (2007), Our Lincoln at the Kennedy Center (2009), and the opening and closing ceremonies of the Alltech FEI World Equestrian Games (2010). In 2010, he was vocal director and orchestral pianist for the world premiere of Pasatieri's God Bless Us Every One at Dicapo Opera, and for the recording on the Albany label. He is a music and theatre critic for the Lexington Herald-Leader.
Lindsay has collaborated with Actors' Guild of Lexington as award-winning musical director for Assassins and Falsettos, and as score composer for Angels in America: Perestroika. He is a pianist with the American Spiritual Ensemble. Lindsay has worked with companies as Bel Canto Opera, Golden Fleece Opera, and Lamb's Theatre Company. He was musical director of the first two national tours of Randy Courts and Mark St. Germain's The Gifts of the Magi, and national tour of Roger Miller's Big River. He has acted in roles including John Merrick, The Elephant Man, Axel, The Nerd, Steven Kodaly, She Loves Me, and Bernardo Bertolucci's Luna.
Dr. Lindsay earned a Ph.D. in Musicology at UK (2009), with a dissertation on mid-20th century American opera. He was named 2008 Kentucky Arts Educator of the Year, National Society of Arts and Letters. He is a graduate of Asbury University, B.A., Piano Performance (1984), and Regent University, M.A., Communication (1987).