While many students enjoy a summer break from their coursework, faculty artists are busy creating and honing their own work with research grants and creative opportunities that help to enhance the classroom experience.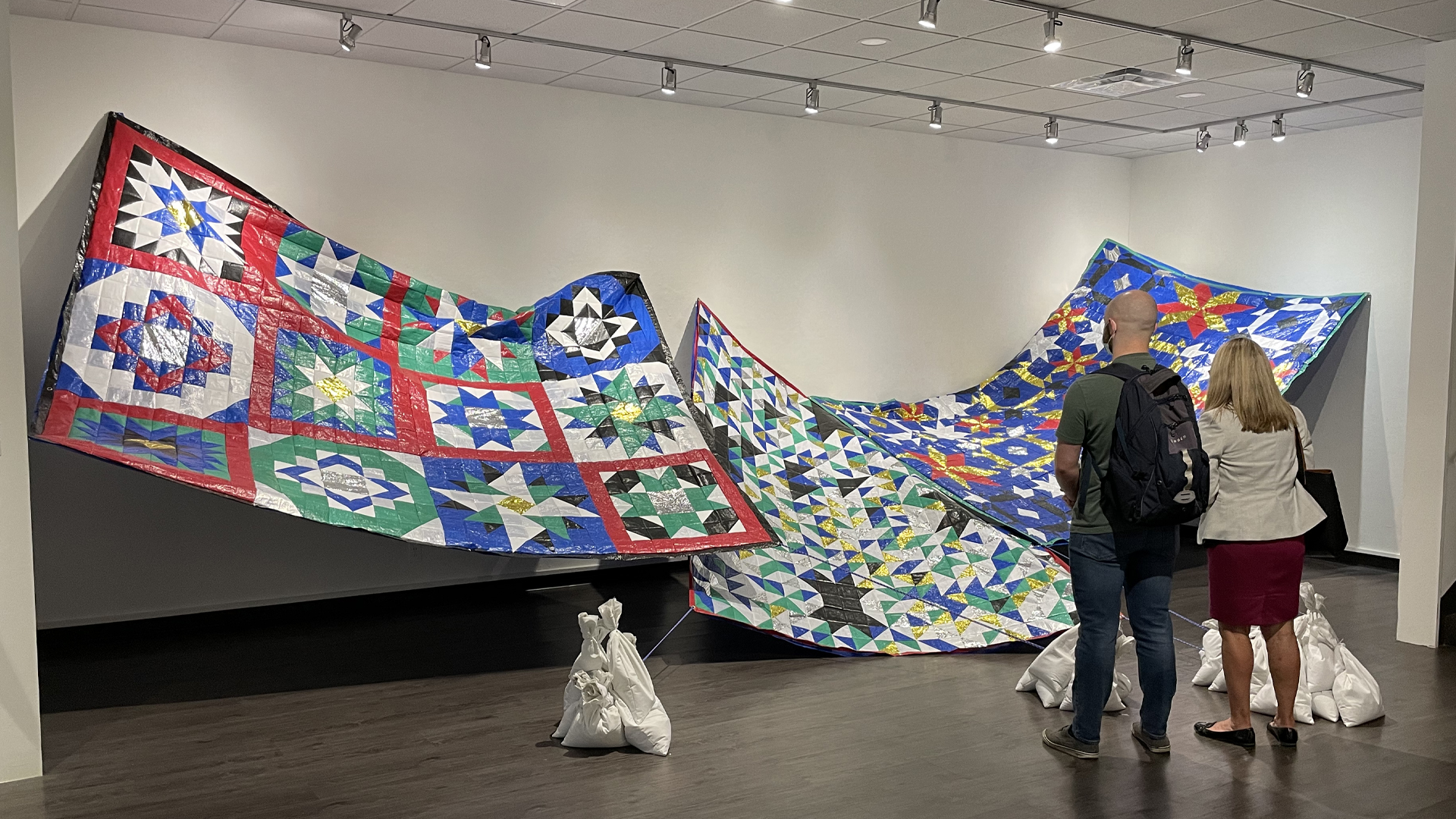 We'd like to highlight a few of the many creative projects our School of Art and Visual Studies faculty members are engaged in.  
---
Crystal Gregory, Assistant Professor of Fiber Arts, will have work featured in the Atlanta/Southeast Craft Week, presented by the American Craft Council, featuring an online marketplace as well as an in-person opportunity to view works from craft artists around the Southeastern region. Gregory is also featured as one of the "latest finds" in New South Finds, an online source for "stylish products from around the South." 
Becky Alley, Director of the Bolivar Art Gallery, is a recipient of the 2021 SEC Faculty Research Grant and has developed a collaboration with artist Katina Bitsicas on a two-person exhibition entitled, Release. Now on display at the George Caleb Bingham Gallery at the University of Missouri through September 23, Release is a multi-media exhibition that "brings together the beginning and the end of a legacy, of what is left behind, of a journey of caregiving. The work explores a relinquishing of responsibilities, the uncertainty over what is to come, of what could have been, and the inevitability of time and loss. While each artist reflects on her own familial relationships and what is passed on between generations, they recognize each other's experiences echoed in an ongoing cycle of intergenerational meaning-making." 
John Harlan Norris, Assistant Professor of Art in Drawing and Digital Illustration is one of 12 artists selected for Biennial 31 at the South Bend Museum of Art in Indiana. "Now in its 31st incarnation, the South Bend Museum of Art's all media Biennial 31 presents a diverse look into contemporary artwork made by artists living in the Midwest. Open to artists residing in Illinois, Indiana, Iowa, Kentucky, Michigan, Minnesota, Missouri, Ohio and Wisconsin, this exhibition is an up-to-date dialogue of art happening in our own backyard."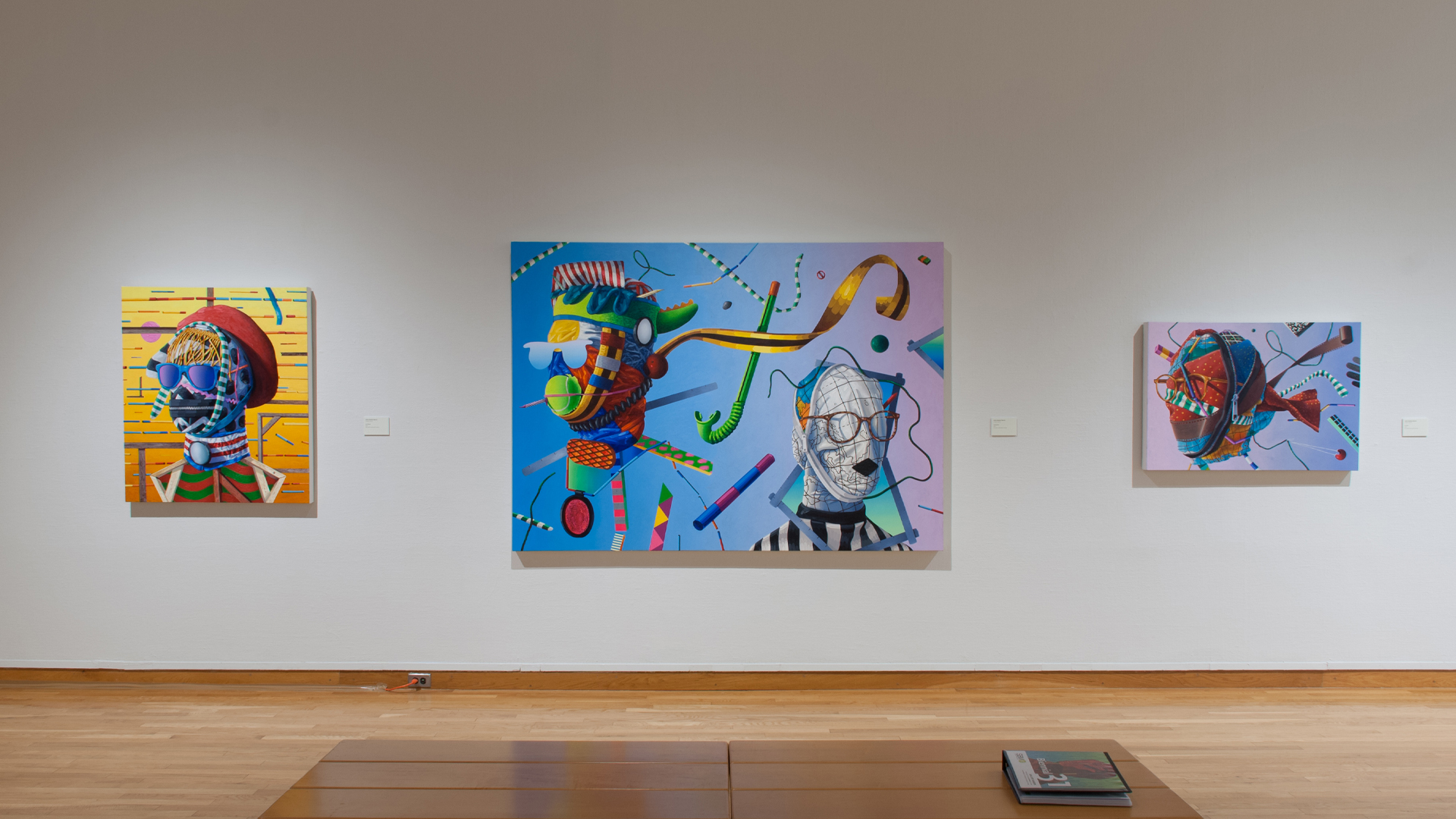 Rob Southard, Senior Lecturer of Art Studio and Photography, has been invited to join the latest iteration of the Kentucky Documentary Photographic Project with his Kentucky Farmers Project documenting farmers from all 120 Kentucky counties. "The Kentucky Documentary Photographic Project is a visual record of Kentucky from 1935 to 2055. Building upon the success of the work of the Farm Security Administration (1935–1943) and the original Kentucky Documentary Photographic Project (1975–1977), this iteration will be the third time in an eighty-year period that photographers have roamed the state recording the landscape and how Kentuckians live, work and play." Recent funding from the National Endowment for the Arts will enable the organization to publish their year-long study through UKY Publishing, along with an exhibition at the Frazier Museum in Louisville, and archive the work in the National Archives Museum in Washington, DC.  
---