SA/VS associate professor Miriam Kienle has received a Millard Meiss Award for spring 2022 for her forthcoming book, Queer Connections: Ray Johnson's Correspondence Art Network.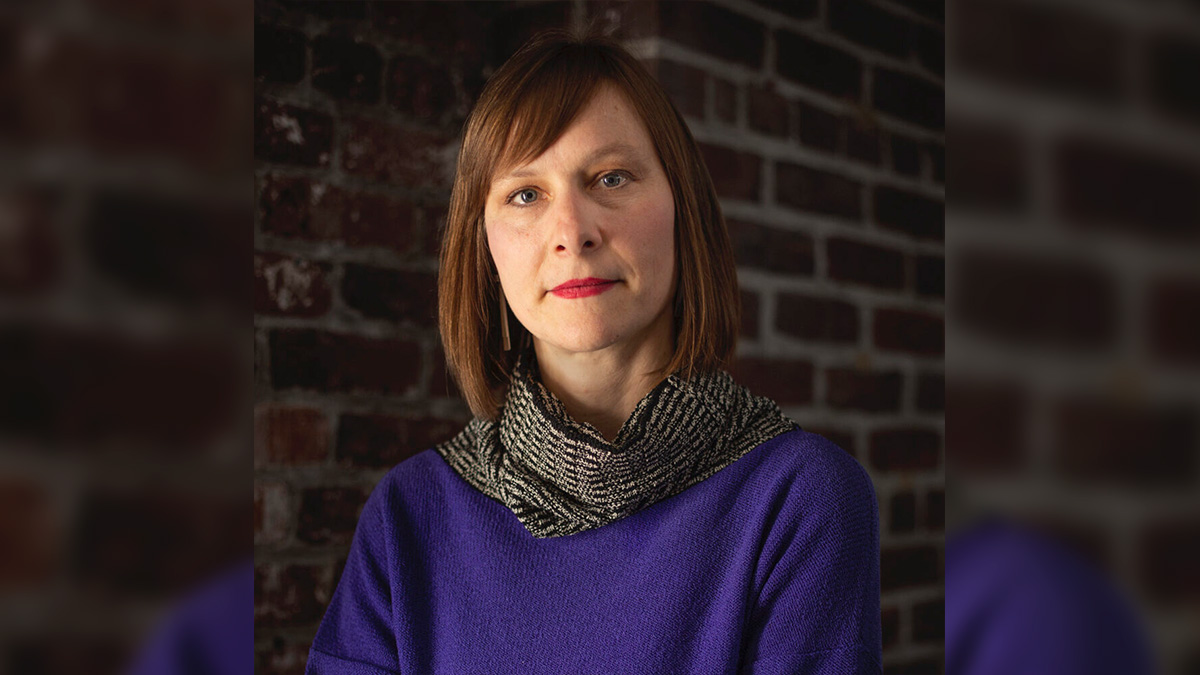 Twice a year, the College Art Association of America (CAA) awards grants through the Millard Meiss Publication Fund to support book-length scholarly manuscripts in the history of art, visual studies, and related subjects that have been accepted by a publisher on their merits, but cannot be published in the most desirable form without a subsidy.

Kienle's book, Queer Connections: Ray Johnson's Correspondence Art Network, is scheduled to be released in fall 2023.
Queer Connections: Ray Johnson's Correspondence Art Network analyzes the networked character of Ray Johnson's work. Best known for initiating a form of artistic practice called "correspondence art" (aka mail art) during the 1960s, Ray Johnson (1927–1995) used the postal system as an alternative means of producing, receiving, and distributing art. Connecting friends and strangers through the circulation of collaged correspondence, Johnson made networking an integral part of his collage process to disrupt social network protocols. This book examines how Johnson's correspondence art not only circumvented the policing of non-normative sexualities during the period, but also imagined new modes of connecting that ran counter to emergent theories of social networks. It considers how the queer identities and anti-commodity objects of correspondence art worked against the dominant model of humanist and capitalist unity that efficient networks like the US postal system and the contemporary art market sought to reinforce. With implications for art historical discourse as well as theories of social networks and gender and sexuality studies, Queer Connections argues that Johnson's correspondence art practice anticipates queer modes of togetherness that question what it means to connect in our networked age.
Within the growing body of scholarship on Johnson, Queer Connections provides a foundational for understanding Johnson's work aesthetically and sociologically and offers insights into the structure and reception of his correspondence art during the politically turbulent 1960s. It theorizes and historicizes Johnson's practice, particularly with regard to changing conceptions of social connectivity and the politics of an increasingly visible LGBTQ+ community of which Johnson was a part. The extensive archival research on which this book is built demonstrates conclusively that the structure and content of Johnson's correspondence art practice are deeply engaged with postwar discourses of interpersonal communication, social networks, and queer aesthetics. Queer Connections analyzes Johnson's work in relation to artists in his milieu, including John Cage, Robert Rauschenberg, Allan Kaprow, May Wilson, Andy Warhol, Dick Higgins, Yoko Ono, Agnes Martin, Lynda Benglis, and Robert Morris, many of whom participated in his correspondence art network. However, the queer politics and network poetics that the book uncovers both broadens and challenges our conception of period movements such as neo-dada, pop, conceptual, performance, and minimalist art. Rather than simply claim a place for Johnson in the canon of postwar American art, this book demonstrates how Johnson actively resisted art historical systems of value that rely on ideas of mastery, autonomy, and the teleology of influence and offers instead discursive interconnections between artists, genres, and styles of the 1960s through the practice of correspondence.
Miriam Kienle specializes in modern, contemporary, and American art. Kienle's teaching and research interests include gender & sexuality, critical theory, new media, curatorial studies, and the digital humanities. Her teaching and research have been supported by grants and fellowships from the American Council of Learned Societies (ACLS), Henry Luce Foundation, J. Paul Getty Foundation, Association of Historians of American Art (AHAA), Great Meadows Foundation, University of Kentucky's Vice President for Research, and Illinois Program for Research in the Humanities (IPRH). In 2017, she guest edited a volume of Artl@s Bulletin on "Visualizing Networks: Approaches to Network Analysis in Art History." Her writings have also appeared in such publications as Feminist Studies, Oxford Art Journal, Media-N, Panorama, Nierika, and Art Papers, among others. Additionally, Kienle has curated exhibitions at venues such as the Smithsonian Archives of American Art's Fleischman Gallery (Washington, DC), Krannert Art Museum (Champaign, IL), São Roque Museum (Lisbon, PT), Burlington City Arts Center (Burlington, VT), Dorsky Curatorial Projects (New York), and Parachute Factory (Lexington, KY). Kienle is also the regional coordinator for The Feminist Art Project (TFAP).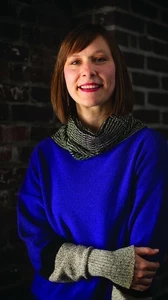 SAVS
Art History and Visual Studies