Artist Jeremy Colbert didn't set out to be an educator.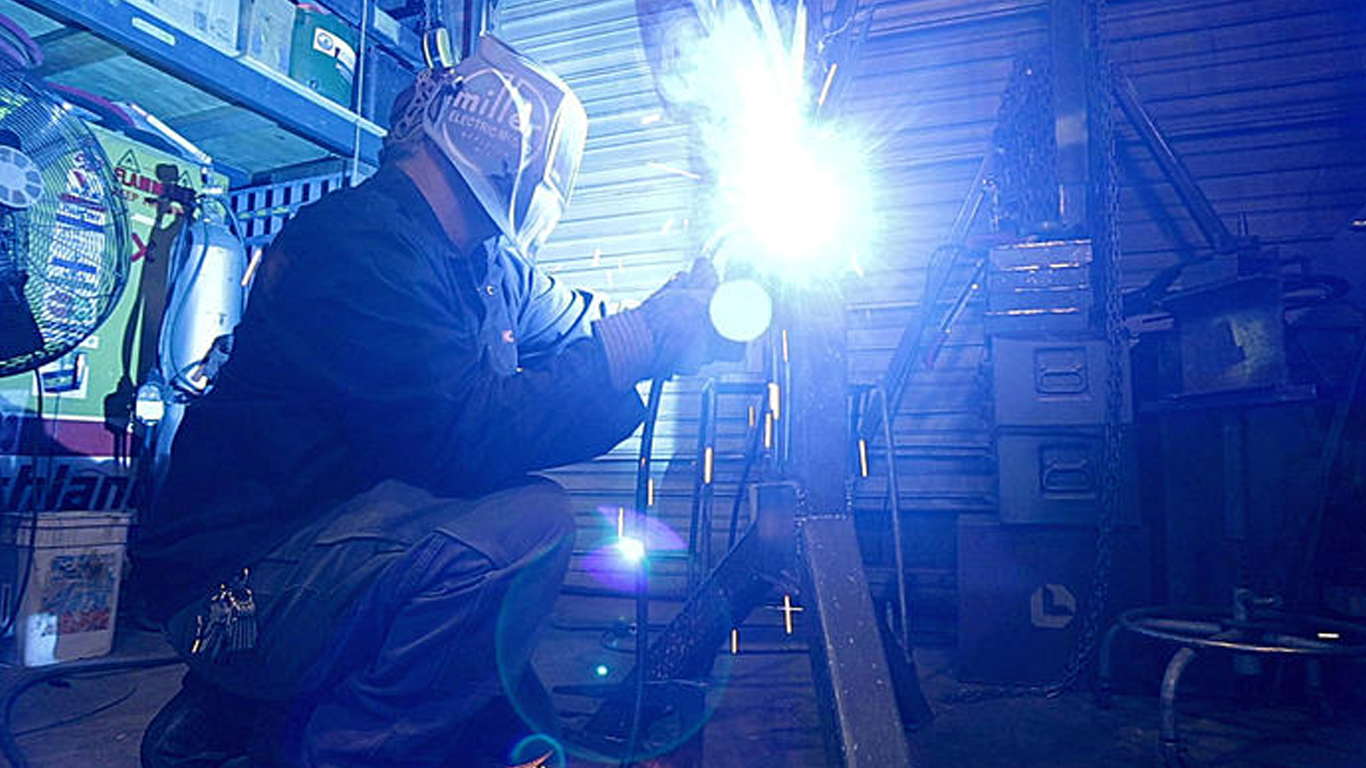 Story by Steve Shaffer and Whitney Hale, UKNow
But the sculptor found a passion for problem-solving during his graduate studies that he enjoyed sharing with students — something his University of Kentucky School of Art and Visual Studies students are very appreciative of today.
"Teaching is full on problem-solving," Colbert says. "When you're dealing with a class full of students, and they are all trying to figure out how to communicate something — and they're all coming from all these different places — helping them problem solve each one of these things, it's a workout. It's a mental workout and it's probably why I got into it. It's really nice to help somebody figure some things out for themselves."
About Jeremy Colbert
Colbert is a lecturer in sculpture, ceramics and foundations at the School of Art and Visual Studies in the UK College of Fine Arts. Born and raised in Oklahoma, the Native American artist from the Chickasaw Tribe received his bachelor's degree in studio art from Southeastern Oklahoma State University in 1999 and his Master of Fine Arts in sculpture and ceramics at Florida State University in 2002.
He taught sculpture at Florida State University and University of South Alabama before becoming the facilities specialist in sculpture and ceramics at UK from 2008 to 2015. A lecturer of art since 2016, he gives lectures and demonstrations in a variety of processes including patinas, powder coating, molding and casting techniques to sculpture classes. He also teaches Metal Casting, Blacksmithing, Drawing and Three-Dimensional Design, as well as a BFA practicum course to prepare students for technical assistantships.
Colbert's work focuses on personal expression with basic levels of communication. "For me, the right material and image says the right thing. It is all about connecting to the viewer in a visual conversation."
"Teaching is full on problem-solving," Colbert says.
---
At the University of Kentucky, we're all about empowering mentorships. Whether it's inside or outside of the classroom, in labs or patient simulation rooms, our faculty and staff join students on their journeys as they explore what's possible.
This story is part of a new UKNow video series created to showcase these powerful relationships. Video produced by UK Marketing and Brand Strategy.
Article originally published in UKNow February 10, 2021.