As a South Arts State Fellow, Crystal Gregory will serve as the representative from Kentucky, one of the organization's nine member states.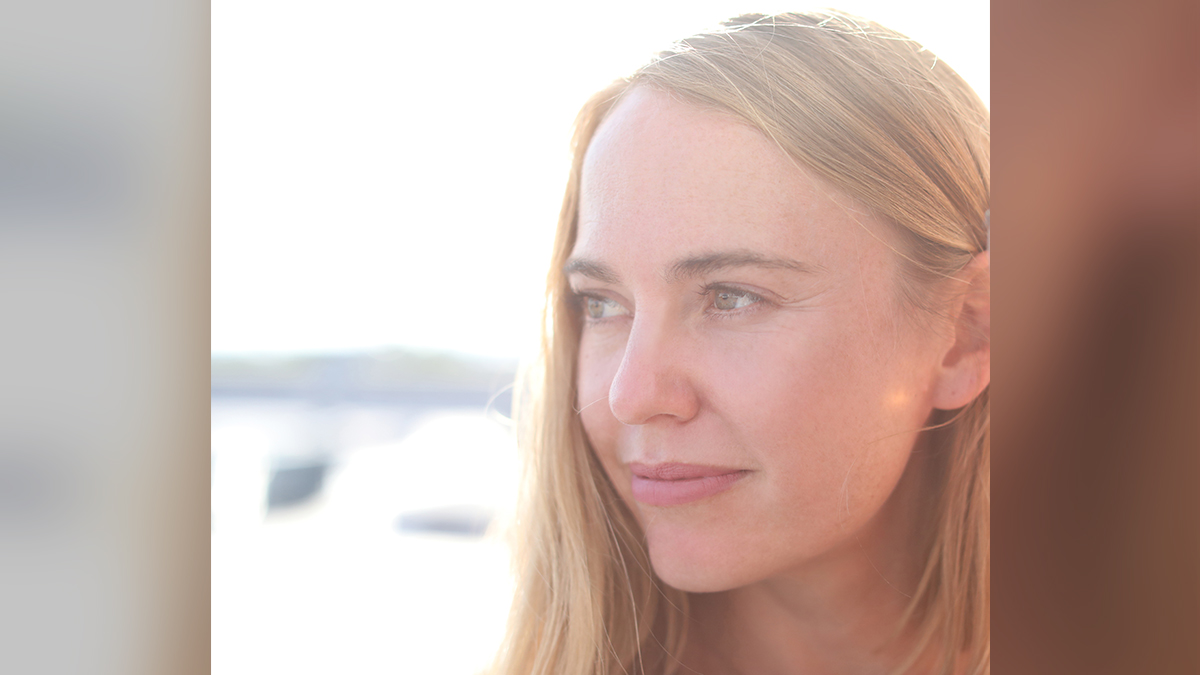 Story originally appeared in UKNow, May 26, 2022 by Mark Mozingo and Jenny Wells-Hosley.
---
Crystal Gregory, associate professor in the University of Kentucky College of Fine Arts' School of Art and Visual Studies (SA/VS), has been named one of nine State Fellows by South Arts, a nonprofit regional arts organization. Headquartered in Atlanta, Georgia, South Arts empowers artists, organizations and communities, and increases access to arts and culture. Gregory will serve as the representative from Kentucky, one of the nine member states of South Arts.
"The 2022 State Fellows are a testament to the robust creativity across our region," said Susie Surkamer, president and CEO of South Arts. "Each State Fellow speaks to what it means to be an artist who lives, works and creates in the South. Through their work, we are exploring themes vital to our regional understanding, including climate change, cultural assimilation, self-identity and police violence. South Arts is grateful to celebrate their vision with these awards."
In partnership with the National Endowment for the Arts and the State Arts Agencies of Alabama, Florida, Georgia, Kentucky, Louisiana, Mississippi, North Carolina, South Carolina and Tennessee — with additional funding from other public and private donors such as the Doris Duke Charitable Foundation, the Ford Foundation, and the Andrew W. Mellon Foundation — South Arts supports artists and organizations through a rich and responsive portfolio of grants, fellowships and programs.
The State Fellowships come with a cash award of $5,000 and inclusion in an exhibition at the Bo Bartlett Center in Columbus, Georgia, from Sept. 2-Dec. 10, 2022, before touring to additional locations across the region. The State Fellows are also now in consideration for the two larger Southern Prize awards. One fellowship recipient will be named the Southern Prize winner receiving an additional $25,000 cash award, and another fellow will be named the Southern Prize Finalist receiving an additional $10,000; both Southern Prize recipients also receive a two-week residency at the Hambidge Center for the Creative Arts and Sciences. The two winners will be named at the opening reception for the exhibition this fall. The Southern Prize and State Fellowships are adjudicated awards recognizing artistic excellence that reflects and represents the diversity of the region.
"I am incredibly honored to be named the South Arts Fellow for Kentucky and be included among many really wonderful artists from around the South," Gregory said. "This year's group is so inspiring I am thrilled to be counted among them."
Gregory's work is focused on sculptural work using textiles and other materials.
"My work uses cloth construction as a fundamental center, a place to start from and move back to. With a background in weaving, I see myself as a builder; drawing clear connections between the lines of thread laid perpendicularly through a warp and the construction of architectural spaces," Gregory said. "Formally, my work takes shape through a pallet of building materials either paired with or mimicking textiles. I found a tension between materials like concrete and the structural patterns of cloth. By pairing these seemingly opposite worlds together I invert material stereotypes, using the 'delicate' material to exhibit strength or exposing the 'structural' materials' instabilities. These gestures allow for a reinterpretation of material identities, leaving the viewer to confront their understanding of these everyday utilities."
The UK School of Art and Visual Studies has seen three of the six Kentucky State Fellows come from the ranks of its faculty since South Arts launched the competition in 2017. The honor was previously awarded to SAVS faculty members — senior lecturer Becky Alley in 2017 and associate professor Garrett Hansen in 2018.
"The School of Art and Visual Studies is so proud to have such outstanding artists on our faculty, "said Ruth Adams, acting director for the School of Art and Visual Studies. "Crystal has been a huge asset to the school and our students in the short time she has been here. She has brought exciting new collaborations and technologies to the fiber area, showing students that one can work across media to articulate the ideas and aesthetics needed to succeed in today's contemporary art field."
---
Click below for Episode 31 of the KY Arts Council's KYArtsCast Podcast, featuring Crystal Gregory. Recorded May 31, 2022.