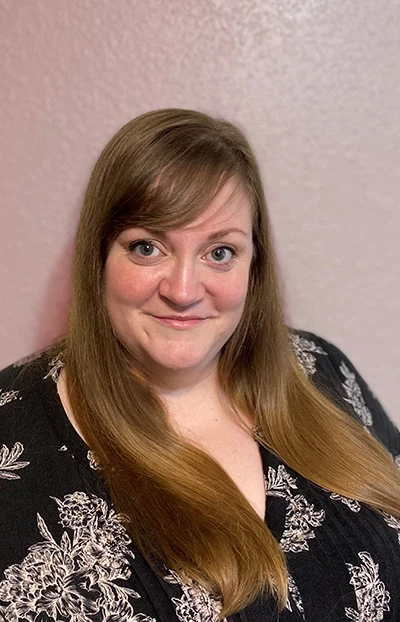 Department
Department of Arts Administration
Dr. Winter Phong is an Assistant Professor of Arts Administration at the University of Kentucky. Her expertise includes fundraising, community arts practice and engagement, strategic planning, and market research. Dr. Phong has taught courses in Arts Administration, Fundraising, Arts Leadership, as well as developed and supervised student internships.
Dr. Phong's research focuses on what she describes as "IDEAs for Change." Phong expands on DEI/EDI (Diversity Equity Inclusivity) training to consider Access (I-inclusivity, D-diversity, E-equity, A-access), a consideration for physical, psychological, and systematic limitations that inhibit the work of DEI professionals and barriers that continue to prevent underserved, underrepresented, ignored, and previously excluded groups from participating in cultural activities.
Phong works and researches to promote the arts through community-based arts initiatives. Her most recent work at Oklahoma State University developed a partnership between the Department of Theatre and the Center for Africana Studies. Over a series of arts projects, the campus and community were invited to participate in activities and events that centered on Black voices. This work was presented at the 2022 International Federation for Theatre Research in Reykjavik, Iceland.
Phong's past commitments include the Peace Corps, where she served in China. She helped develop a campus-wide performing arts festival that featured Chinese minority groups like Tibetans, Uygher and Yi people. She also spent time in Cambodia, where she led student teachers to develop arts programming to support children that had been orphaned, recovered from dump sites, and/or rescued from sex trafficking. Her work also extends to roles such as General Manager, Development Director, Marketing Associate, and Managing Director.
Dr. Phong earned her Ph.D. in Interdisciplinary in the Arts, which combines Visual Art, Music, Theatre and Philosophy to gain insight into interdisciplinary practice and opportunities. She focused her study on History/Theory/Criticism and Acting and Directing, using her knowledge as an Arts Administrator to help develop BurkTech Players organizational structure. BurkTech Players is a neurodiverse theatre company comprised of students from the School of Theatre and Dance and the Burkhart Center for Autism Education and Research on the Texas Tech University campus. Phong has an MBA and MFA in Theatre Management from California State University, Long Beach. There she supported study-abroad programs, expanded connection with the Business School, helped transform patron management systems, and supported arts inclusion into city planning through examination of local arts funding models. She has a BA in Drama from the University of Washington.