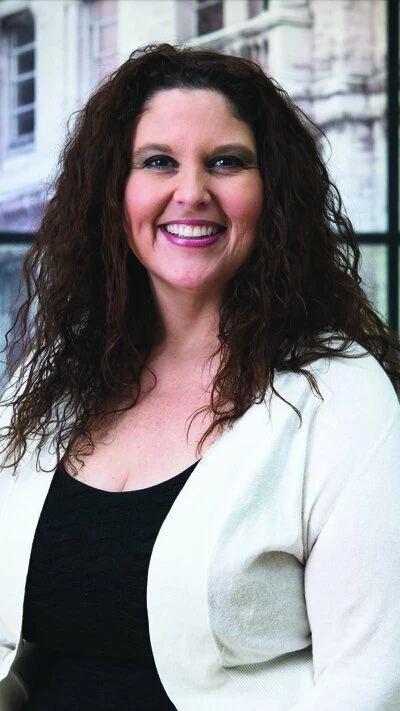 Department
Department of Arts Administration
Position
Unit Head
Professor
Undergraduate Studies
Interim Director of Undergraduate Studies
Dr. Rachel Shane is the Department Chair and a Professor of Arts Administration at the University of Kentucky. She oversees the department's three degree programs, the BA, MA, and PhD in Arts Administration as well as the Graduate Certificate in Fundraising and Development and professional development offerings. She also teaches a variety of courses in the degree programs.
Outside of UK, Dr. Shane is the Editor-in-Chief of the Journal of Arts Management, Law and Society (JAMLS); the President of the Board of Director for Social Theory, Politics, and the Arts (STPA); and was a former Board Member for the Association of Arts Administration Educators (AAAE).
Dr. Shane is the co-editor of the anthology, Arts and Cultural Management: Critical Sources to be published in 2018 by Bloomsbury Press. She has numerous published articles including "Resurgence or Deterioration: The State of Cultural Unions in the 21st Century"; "Inciting the Rank and File: The Impact of Actors' Equity and Labor Strikes"; and "Deaccessioning: A Policy Perspective." She has also conducted research and published on pedagogy utilizing technology "Integrating Meaningful Technologies in the Arts Administration Classroom: Creating a Constructivist and Connectivist Learning Environment" and "A Guide to Teaching Music Online." Most recently, she has presented her latest research on "Teaching Soft Skills Through an Emotional Intelligence Curriculum."
Prior to joining the UK faculty, Dr. Shane served as Department Head and Professor of Arts Administration at the Savannah College of Art and Design (SCAD), where she established the arts administration department and grew it to the fourth-largest graduate program at the college. At SCAD, she led the design and creation of three-degree programs including one of the only completely online graduate programs in arts administration, a Master of Arts degree program on-campus, and an undergraduate minor in Arts and Entertainment Management.
Dr. Shane was the Managing Director of the Elm Shakespeare Company in New Haven, Conn. She also served as the Associate Director of Education at the Delaware Theatre Company and as the Theatre for Young Audiences Tour Director and Theatre Summer Camp Director for the Hippodrome State Theatre in Gainesville, Fla.
Dr. Shane earned a Ph.D. in Cultural Policy and Arts Administration at The Ohio State University. She also earned a Master of Science in Arts Administration from Drexel University, a Bachelor of Science in Theatre from Northern Arizona University, and an A.A. degree from the American Academy of Dramatic Arts.