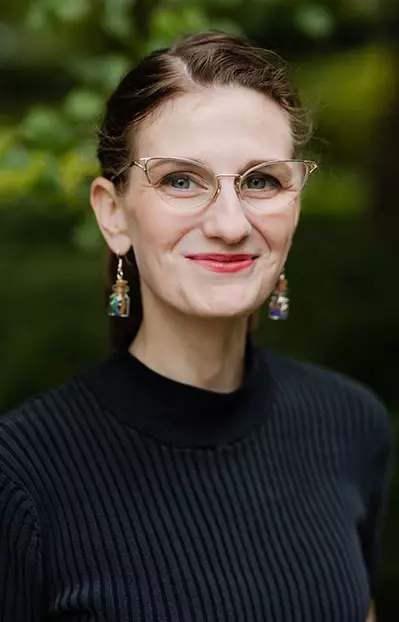 Department
Department of Arts Administration
Administrative Coordinator
Alesia Efflandt is a native of Gatlinburg, Tennessee and a graduate of the BA Psychology program at the University of Tennessee, Knoxville.
After graduating, Alesia lived in Nashville, Tennessee where she was a volunteer with FreeStore, an non-profit initiative in the city's Edgehill neighborhood which facilitates access to toiletries, clothings, toys, books, appliances, and infant care supplies for one of Nashville's most underserved and marginalized communities. It was in Nashville, also, that she received recognition as a regional top fundraiser for the Whole Planet Foundation, a non-profit organization that provides micro-loans to women in the U.S. and abroad, creating opportunities worldwide for women to launch small businesses.
Alesia is a creator, artist, writer, and nature lover. She has maintained her digital art in an archive since 2013 and some of her art and poetry has been published under a pseudonym in various online literary magazines.