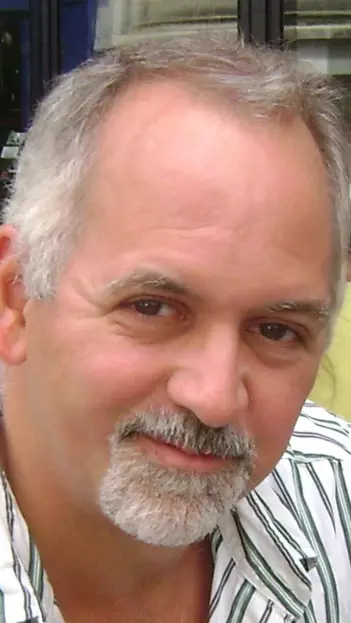 Department
Department of Theatre and Dance
Playwriting, Screenwriting, History
Co-Director Filmmaking: Production & Dramatic Writing Undergraduate Certificate
University Research Professor
Herman Daniel Farrell III was co-writer of the award-winning (Peabody Award, NAACP Image Award) and critically-acclaimed (New York Times, Variety, Entertainment Weekly) HBO Film Boycott, about Martin Luther King, Jr. Play productions and awards: civilian, 2011 New York International Fringe Festival; Rome, 2004 New York International Fringe Festival; Portrait of a President, 2002 New York International Fringe Festival (Excellence in Playwriting Award); Solo Goya, Lincoln Center's Director's Lab at HERE (NY 1998); Bedfellows, The Flea Theater (NY 1997), The Echo Theater Company (LA 1996) (Drama-Logue Award, Critic's Choice); Precipice, ALLOVERPOLLOCKOVERALL, Solo Goya, The Empty Space (NY 1995).
Farrell's Supremacy was a Semifinalist for the 2018 National Playwrights Conference of the Eugene O'Neill Theater Center. He is Head Writer/Dramaturg of Black Lives Matter: 1619 to Now, inspired by Four Hundred Souls, A Community History of African America 1619 to 2019, edited by Ibram X. Kendi and Keisha N. Blain.
Recognition/Awards by national institutions: New Dramatists (Member Playwright 1995-2002, Joe Calloway Award); NEA Grant (To Mandela, The Working Theater 1998); NEA Grant (There, Primary Stages 1996); The MacDowell Colony (Fellow 1996); 1994, 1995, 1999 National Playwrights Conference of the Eugene O'Neill Theater Center (Bedfellows, Brodkin Scholarship Award, There, 1st Eric Kocher Playwriting Award and Memorial Day). American Slavery Project (Assento, response to the African Burial Ground in lower Manhattan, Malcolm X and Betty Shabazz Cultural Center.
Farrell is working on Way of Life: A Biography of Lloyd Richards and will present a book chapter "A Raisin in the Sun – 'Making the First Waves'" at the International Conference on Visual and Performing Arts in Greece, 2022.
Farrell completed a Travis Bogard Fellowhip at Tao House, the Eugene O'Neill National Historic Site, 2015. O'Neill scholarship in The Eugene O'Neill Review, The Dramatist Magazine, Literary Hub, and Intertextuality in American Drama: Critical Essays on Eugene O'Neill. "The First Federal Summer Theatre: Training Ground for Theatrical Experimentation" presented at Colloque International Federal Theater Project, Toulouse, France, to be published by E-Theatrum Mundi (Sorbonne University Press).
Farrell is a University Research Professor, the Vice President Eugene O'Neill Society, Editorial Review Board Member of The Eugene O'Neill Review, proud member of the Dramatists Guild of America, and alum of New Dramatists.