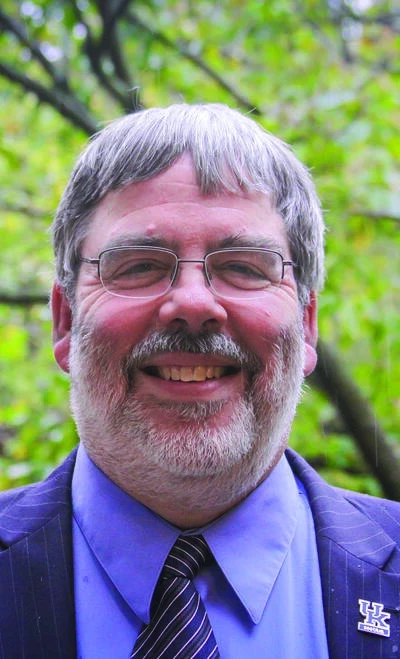 Position
Dean of the College of Fine Arts
Named on September 1, 2017, College of Fine Arts Dean Mark Shanda is the former divisional dean of arts and humanities in the College of Arts and Sciences the Ohio State University, a position he held from 2011-2015. He was a faculty member in the Department of Theatre at Ohio State since 1986, serving as Department Chair from 2006-2011.
Shanda is co-author of "Drafting for the Theatre," a theatre technology textbook in use by virtually all the major theatre programs in the country, now in its second edition. His most recent co-authored book, "Technical Management for the Performing Arts," focuses on the effective use of time, talent and financial resources in advancing the arts.
A longtime member of USITT, he recently served a three-year term as President. In the spring of 2012, he was named a Fellow of the Institute. He served as the technical director for the United States entry in the Prague Quadrennial in 1999, an international exhibition of theatre design. In addition, he chaired the Eighth Biennial USITT Theatre Technology Expo in Long Beach, California, in 2001.
At Ohio State, Shanda was heavily involved in curricular matters as an active member of the College of Arts and Sciences Committee on Curriculum and Instruction (CCI) for several years. In 2009-10, he chaired the Assessment Subcommittee of CCI, as well the University Level Advisory Committee (ULAC) on the General Education Curriculum (GEC). ULAC is charged with continuous oversight of the GEC and was the body that developed the new general education requirements for all OSU students.
From 2015-2016, he served as a provost faculty fellow providing leadership to Ohio State's planning for their new Arts District facilities.
In 1998, Shanda was honored by the Kennedy Center/American College Theatre Festival (KC/ACTF) with the Gold Medallion award, given to individuals who make extraordinary contributions to the teaching and producing of theatre and to the development and quality of the KC/ACTF. He was co-founder and artistic director of the Ohio State University/Port Clinton Performing Arts Festival, a partnership with the Port Clinton business community, that featured student, faculty and staff artists in music, dance, theatre and visual arts from Ohio State University in a weeklong festival held in a variety of nontraditional performance venues. In the spring of 2007, Shanda was awarded the University Career Services Award for outstanding service to undergraduate students.