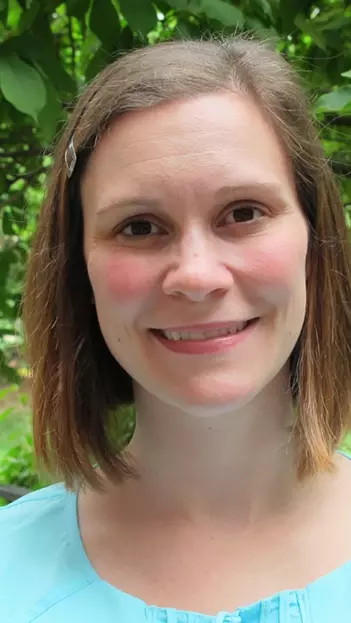 Position
Staff
Marketing and Communications
Jennifer Sciantarelli is the Communications Director for the University of Kentucky College of Fine Arts. Prior to joining UK, she served for nearly five years as Communications Manager for BalletMet Columbus in Columbus, Ohio. While at BalletMet, Sciantarelli graduated in the inaugural class of the Fellowship for Emerging Women Leaders in Nonprofits through the Jefferson Center for Learning and the Arts. Prior to that, she worked as a newspaper reporter and freelance arts reporter. She has served organizations including OhioDance, Ohio Citizens for the Arts, Ohio Alliance for Arts Education, and the Columbus Arts Marketing Association.
Sciantarelli earned an M.A. in Cultural Policy and Arts Administration from The Ohio State University and a B.A. in journalism from UK. Her Master's thesis examines National Endowment for the Arts grants to the dance field in the 1990s. Dance has played an essential role throughout her life. A graduate of the Kentucky Governor's School for the Arts, Sciantarelli has performed with the Columbus Tap Project, Lexington Ballet Company, Art! Art! Barking Dog Dance Company, and RADAR: Dance in Reverse, a troupe she co-founded after college. She has taught for several dance studios, most recently the BalletMet Dance Academy in Columbus, Ohio.
Sciantarelli previously taught marketing and communications for the University of Kentucky Department of Arts Administration. She currently serves on the College of Fine Arts Diversity, Equality, and Inclusion task force and was a recipient of the 2018-2019 College of Fine Arts Outstanding Staff Award.