UK Arts Administration students pitch their ideas at the 2021 "Fish Tank: Emerging Entrepreneurs in Art" Competition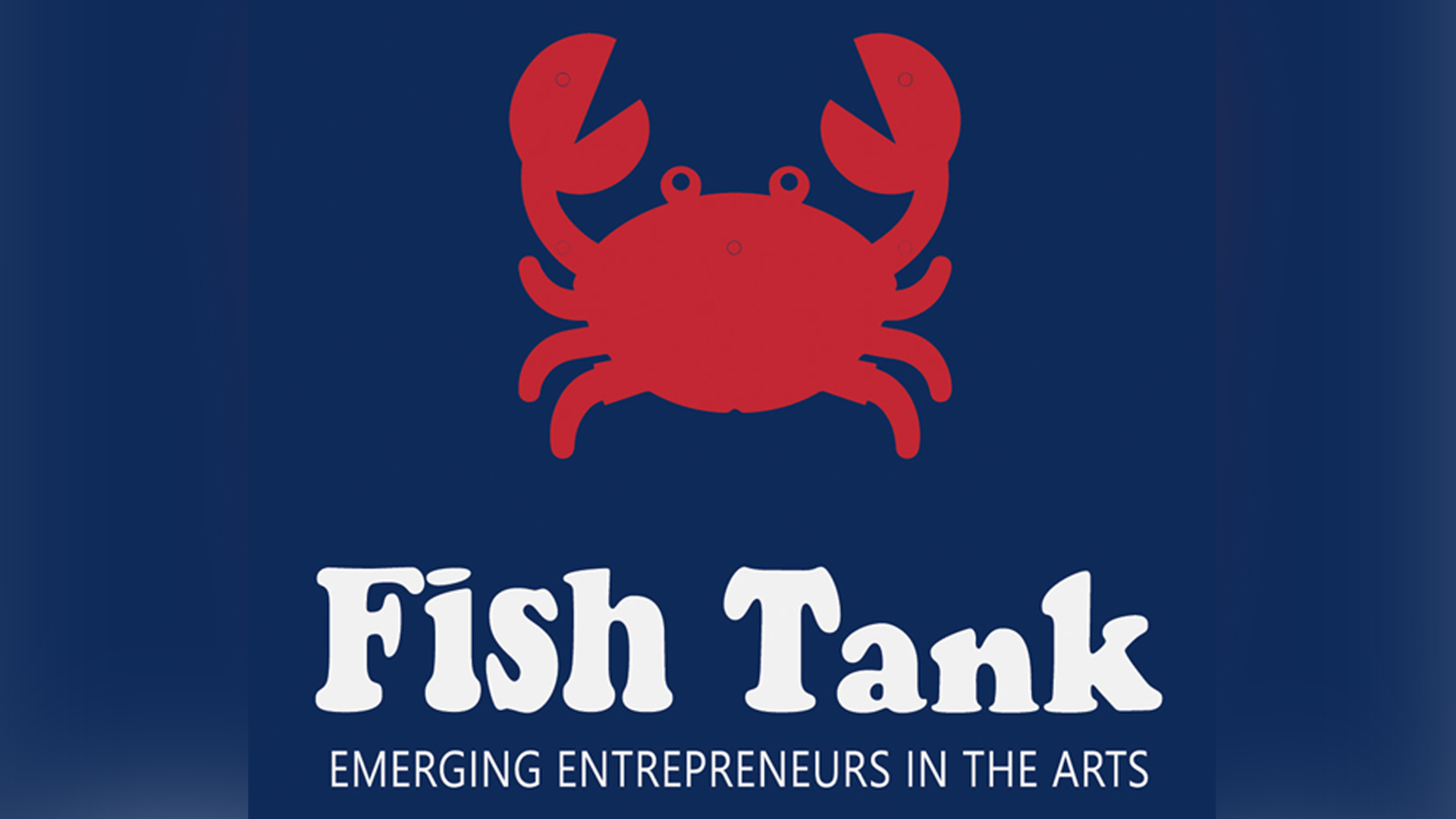 By Anna Watrous | Originally appeared in UKNow 11/05/21.
---
Take a dive into arts administration at Fish Tank! Part of Global Entrepreneurship Week and produced by theLAB, Fish Tank: Emerging Entrepreneurs in the Arts is a pitch competition that features students in the University of Kentucky Department of Arts Administration who have bold ideas for a better future in the arts. It is part of a course on entrepreneurship taught by Jill Schinberg, assistant professor of arts administration, that students take during their senior year.
Audiences can see this year's competition virtually at 7 p.m. Tuesday, Nov. 9. Register to watch Fish Tank here: https://finearts.uky.edu/arts-administration/events/fish-tank-emerging-entrepreneurs-arts.
Fish Tank competitors will be judged on the feasibility and sustainability of their projects by esteemed business owners and arts professionals including Dacquiri Baptiste, vice president and COO of Orpheum Theatre Group in Memphis; Sal Sanchez, owner of A Cup of Common Wealth, Chocolate Holler and Magic Beans Coffee Roasters in Lexington; and Geri Maschio, founder and first director of the arts administration program at UK. Awesome Inc Fellowship Director and UK Arts Administration Entrepreneur-in-Residence Keith McMunn will serve as the emcee.
As it is his third year in a row as the entrepreneur-in-residence, McMunn has a unique view on how Fish Tank impacts students each year.
"Fish Tank prepares students for entering the workforce after graduation because it incorporates elements necessary for thriving in any future career," McMunn said. "In particular, some of the most important elements include problem identification, prioritization and solving. The Fish Tank audience will notice that the students have become insatiably curious about solving a problem during the semester and are now thrilled to share their solution."
While at first Fish Tank may seem intimidating for students, Grace Davis has some insight on her journey from observing this course as a potential UK student, to being enrolled in the course now as a senior.
"When I visited (UK), I was obviously incredibly nervous and hesitant to even speak at all ... (Observing) a senior level course as a mere high schooler was intimidating. However, sitting in on the course and getting to hear about the content made me feel like I was in the right place. I added to the discussion and listened to the programs — even as an 18 year old. I felt as though I was in the right place and that I was capable — something that hadn't really happened for me just yet.
"I would say that my courses have simply brought more clarity and depth to my knowledge," Davis added. "From emotional intelligence to marketing in the arts; I feel like this program is something that can and will happen. It is such a sweet and surreal time for everything to come full circle!"
When asked about the Department of Arts Administration as a whole, she commented "I can't properly describe my gratitude for this program in sentences and the extent of my thankfulness. I am constantly bragging and sharing about the department and my fellow classmates. It is so rare to have a program where you feel genuinely supported, known, and loved by the faculty. I will forever be bragging about this department and experience!"
Registration for this year's virtual event is required: www.eventbrite.com/e/fish-tank-emerging-entrepreneurs-in-the-arts-tickets-192357344997.
This year's Fish Tank is made possible with support from UK's Gaines Center for the Humanities.