Dr. Kristin Stultz Pressley is a Musical Theatre Historian – and one of Broadway's biggest fans. A passionate and energetic presenter, Pressley has taught theatre at every level – from pre-school to university.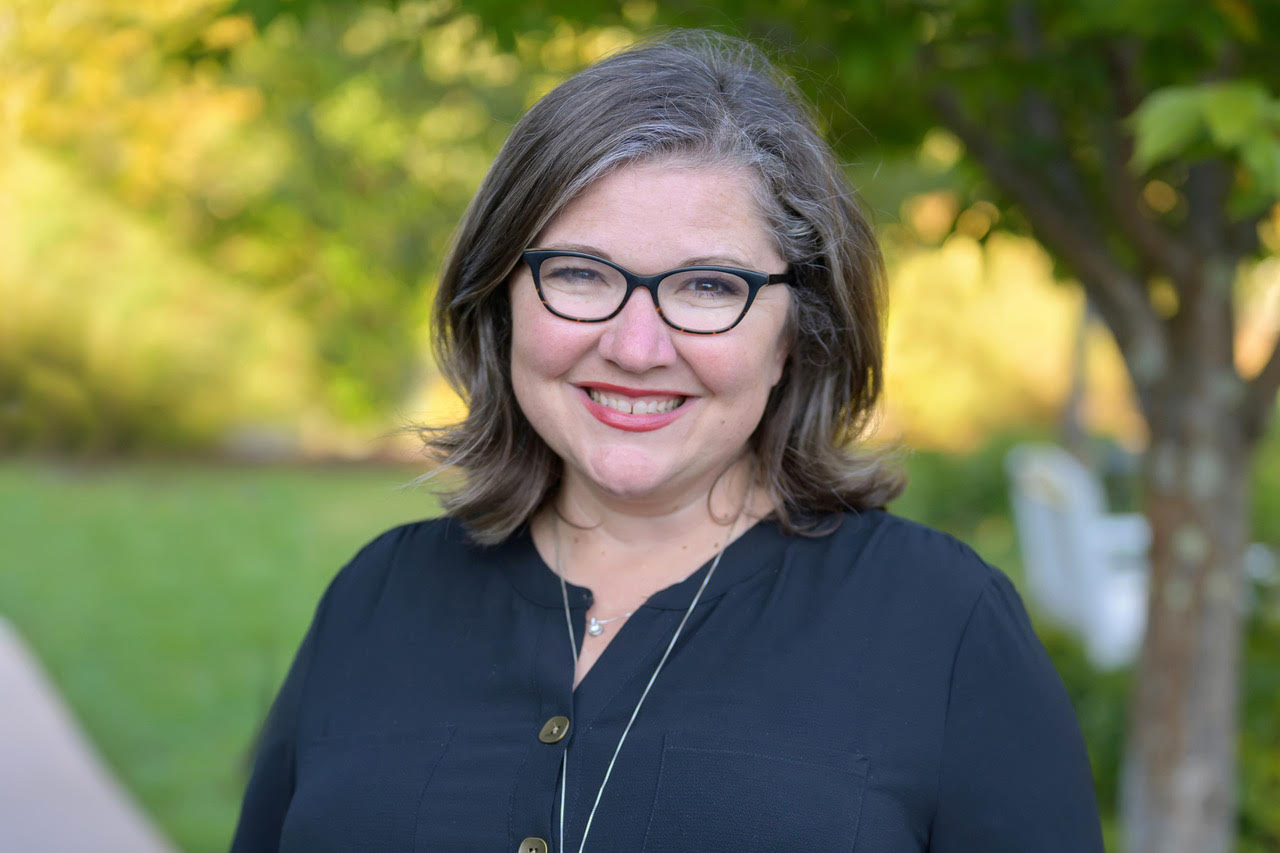 A native of Greenup County, Kentucky, she earned her graduate degrees from the University of Kentucky (Master of Arts in Theatre, 2005) and the University of Georgia (Doctor of Philosophy in Theatre, 2011) and subsequently taught Theatre courses at Presbyterian College (Clinton, SC) and Furman University (Greenville, SC).
---
In 2021, Dr. Pressley published her book I Can't Give You Anything But Love, Baby, on the life and work of Dorothy Fields, "America's most brilliant and successful female lyricist." Known as "Dr. Broadway," Kristin has devoted her professional career to the history of musical theatre and frequently works with theatre companies and institutions across the country giving historical context to the art of musical theatre. She was featured in the Spring 2021 edition of Kentucky Alumni Magazine and we were fortunate enough to catch up with her as well.
CFA: Dr. Broadway seems to be an appropriate person to ask some tough questions to. Anyone who loves Broadway and is remotely connected to the industry has been following the reckoning that the industry is having with racial and gender inequality. What are your thoughts on how the industry moves forward? And what might we draw on from the history of the art form that may inform how we can change?
The March on Broadway that was held on April 22, 2020 was an opportunity to hear voices that have not been heard or who have felt marginalized in the theatre space. This is a chance for us to hear those voices and listen to them and to tell their stories. With my work on Dorothy Fields, what I found was in the 1920s more women were writing music for musical theatre in than currently represented on Broadway. How is that appropriate? At that time however, there were over 230 openings on Broadway each year. The shows were smaller, mostly review shows that were less expensive to produce so naturally there were a lot more opportunities to create music. Now Broadway has less than twenty openings a year, with around forty shows running at one time so there are less opportunities. Something like 30% of openings on Broadway in the 1920s had a woman on the creative team, with around only 18% today. That is shocking to me. And it is even more difficult for other minorities voices. One thing I learned about Fields was that for much of the Golden Age of theatre, men were writing women's stories. Dorothy for a long time was the only composer writing women's stories. She saw the world differently. So, we need to take this opportunity to those who have not told their stories instead of us. White creatives have had the privilege to tell our stories for centuries, and we need to let them tell theirs now.
CFA: As you know from your work on Dorothy Fields and her trailblazing accomplishments in a male dominated field - that gender inequality on Broadway is nothing new. What inspired you to dive so deeply into Dorothy's life and career? And did you find any surprises in your work?
I needed a topic nobody had written about. Dr. Rhoda-Gale Pollack was Director of Graduate Studies at the time, and I would go into her office and talk about all the different things that interested me. I knew I wanted to write about the Golden Age of theatre – I loved Cole Porter, Irving Berlin, and every time she would shoot me down – "It's been done," she would say. One day I was sitting in her office, and this name flashed in front of my face – Dorothy Fields, and I blurted it out! This was 2003, I did a quick Google search and what I found was that she was the first women to win an Oscar for a song, "The Way You Look Tonight." At that point, there was no songbook of Dorothy Fields music. I told Dr. Pollack my idea and she was in, and it's become a real passion project ever since. It has been a great gift of my professional career to spend 17 years learning and writing about Dorothy Fields. The more I researched how the time in which she was writing and the forces she had to deal with, I was in awe of her. People need to know the story of this women, what she did and how amazing she was. She changed the face of Broadway – she was a woman rewriting the female experience.
In 2015, the NYTimes came out with an article about the 2015-2016 Broadway season which they called "The Year of the Woman." I had not yet written the book (I Can't Give You Anything But Love, Baby) and I thought, "Why are they not mentioning Dorothy?" That kept me going. It was really my ambition that she become a household name since her work is on par with greats like Rogers and Hammerstein. People know her music - songs like "Hey Big Spender," from Sweet Charity, but not her. People do not know she was a part of the Golden Age of musical theatre from the very beginning and I want to carry the torch for her because she in the pantheon of theatre greats.
CFA: What excites you the most about musical theatre? 
From the first swell of the overture, I am weeping like a baby. That is what always get me, the music. Music is such a powerful tool for conveying emotion because it gives you the chance to deal with emotions that are hard to deal with. I remember being at my great-grandmother's piano with a copy of Treasury of Great Showtunes by Reader's Digest and being fascinated with the paragraph long descriptions of each show. And when I was an undergraduate BA student at Furman University, I would check out cast recordings and memorize them, just trying to learn the cannon of musical theatre. So, it has been a lifelong passion on my journey.
CFA: Did you ever want to perform?
I thought early on I would pursue performing at Furman. Before my Senior year I got an internship at local newspaper as a theatre reviewer and writer. I enjoyed it so much that I came back after graduating and did it full time. I began to think more like a director, focusing on the craft of creating the show. I just thoroughly enjoyed watching theater and writing about it. I started researching more, which lead me to UK and then on to UGA.
CFA: We have a wide range of students studying Theatre and Dance at UK interested in playwriting, filmmaking, musical theatre, dance, and design. As an alum of the program, do you have any words of wisdom for students who are either still on their journey or who are about to graduate?
I would say follow your own path. Do not be afraid to say yes to something you've never done before. I had never been a theatre reviewer before, and it changed my life. Saying yes to something that was a three-month long project changed the trajectory of my life and I can't tell you how many times a day I think, "I have the best job in the world." So don't pigeonhole yourself – be open to any opportunity that comes your way. Maybe you don't end up with a PhD in Theatre History, but that might inform your performing. Life is like improv – always say, "Yes, and." Take that improv concept and see where that journey leads you. The reality is most of us are not going to be performers in NYC – but this is an $800B industry and there are jobs within that might not be on the stage. I am so thankful for my BA because it makes me so well rounded as a theatre professional. I have a better understanding of what everyone else's life is like in various places within the industry.
CFA: Is there a particular moment or experience from your time at UK that sticks out to you?
I would look back on my time at UK as two of the best years of my life that set me up on the path that I am on today. I had such supportive and loving professors there, Dr. Geri Maschico was on my thesis committee, and she was so supportive. After I defended my thesis she said, "So what are you going to do with this?" It was so encouraging because it made me realize my work was good enough to move on with. I took a History of Musical Theatre course with Dr. Jim Rogers my first semester where we had to write a 20-page paper on one musical. I chose Crazy for You, and it was my first deep dive into a musical. I had never done something like that and now it's what I do professionally. I cannot say enough about Dr. Rhoda-Gale Pollack, she found things that fit with my strengths. I just felt such love and support from everywhere at UK. And I am so proud of the time I spent in Lexington. There were a couple of other MA students in my cohort who wanted to perform, but I loved the research. So, the faculty created a research assistantship where they tailored to my strengths and interests were, I'm so thankful. They saw me as individual with unique talents and set me up to pursue projects I would succeed at.