The University of Kentucky Creative Arts Living Learning Program (LLP) returner cohort of students will host a benefit concert to support the community of Maui after the devastating fires in Lāhainā last month. The evening will include performances from students, faculty and community artists — including Hawaiian music and hula!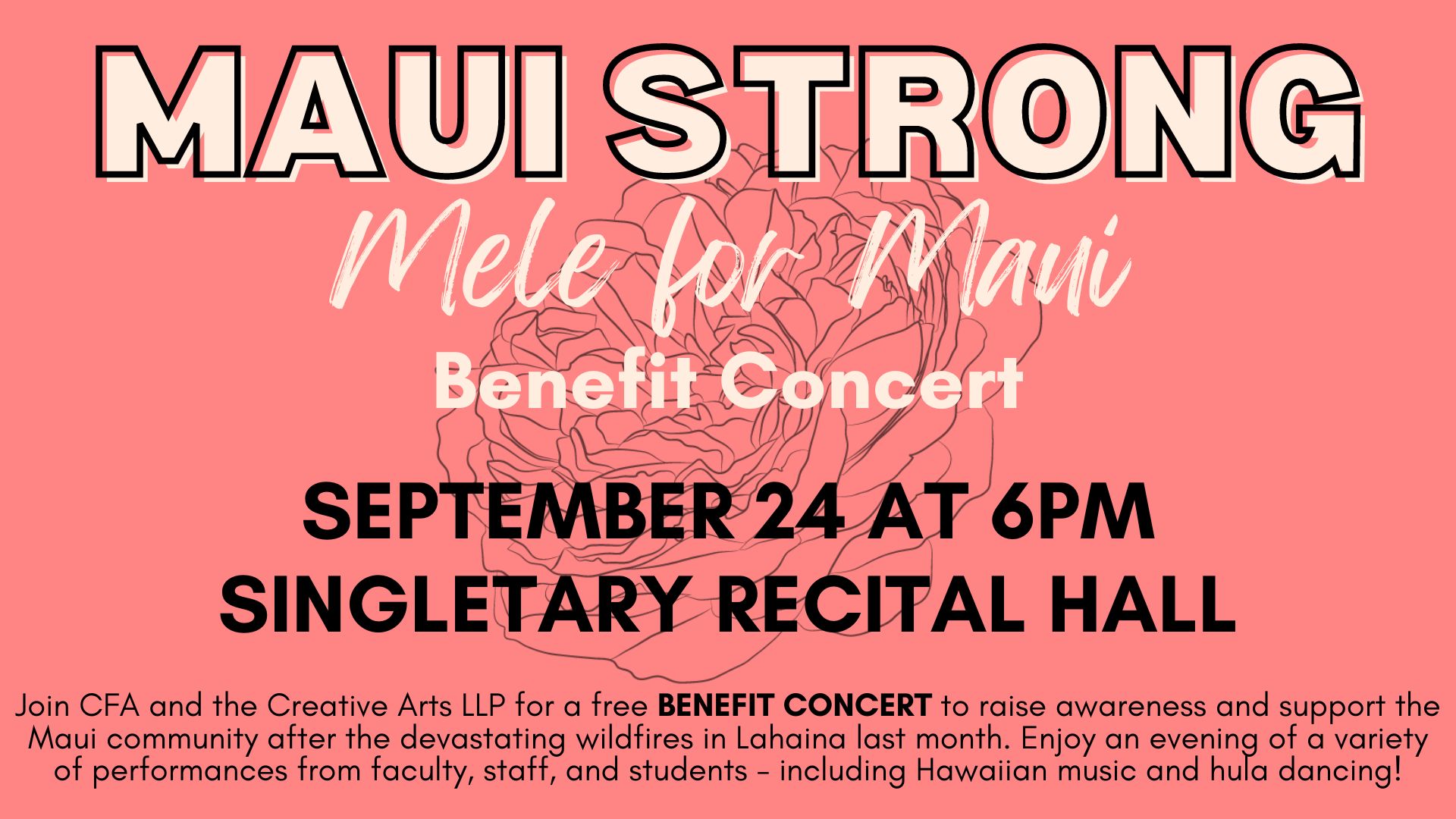 The program will begin 6 p.m. Sunday, Sept. 24, at the Singletary Center for the Arts Recital Hall.
The Creative Arts LLP has hit a record number of students this year in Holmes Hall — reaching over 280 students. This includes the largest number of returners, which has been steadily increasing since 2018 from 30 to almost 90 students. Creative Arts LLP Coordinator Emily Elkins created a connected course that was specifically designed to returners in the community. A component of the course (FA 399) includes an opportunity for students to use their artform and creativity to support a community in need.
"Art is necessary and important in every society. This class helps students use critical thinking skills to support a cause and have the ability to utilize their artistic skills or passion in a unique way," Elkins said.
In previous years, students in the returner course have supported their own Creative Arts LLP community as well as the Lexington community. This year, the LLP expanded all the way to Maui, Hawaii.
Within a month, this student-led initiative went from the brainstorming to implementation stage across three sections of the returner connected course in the LLP. Collaborating within their class section as well as with other community members, students were able to focus on event planning, graphic design, research of Hawaiian composers and playwrights, video creation, music composition, rehearsals of Hawaiian music, visual art creation for a silent auction, as well as lei making.
Tickets are free for the concert, but donations will be taken at the door for partnering Maui nonprofit, Ignite A Life Foundation.