The science of health care and the cultural benefits of the arts have been inextricably tied for James C. Norton, professor in the University of Kentucky Department of Psychiatry and now semi-retired.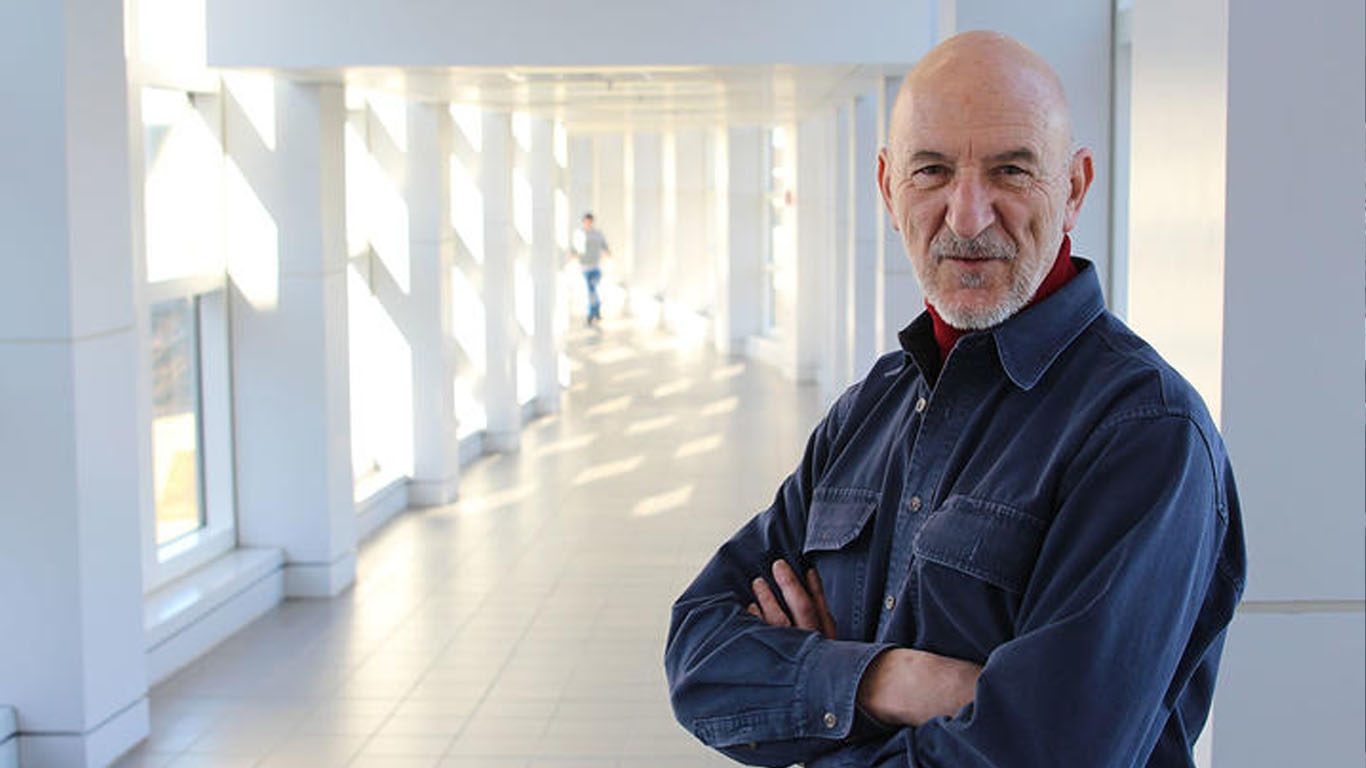 By Ann Blackford
UK Public Relations & strategic Communication
That explains his generous gifts to both the UK College of Fine Arts and UK's Center for Interprofessional Health Education. Norton has enjoyed a long and fruitful career of nearly 50 years at UK in several different capacities. In addition to practicing clinical neuropsychology when first coming to UK, he was an associate dean in the UK College of Medicine from 1993 to 2015, managing functions that included, at various times, graduate medical education; the Area Health Education Center (AHEC) Program; CECentral, the university's continuing education program for medicine and pharmacy; and a variety of community engagement initiatives of the college. Additionally, from 2015 to 2019, he was director of UK's Center for Interprofessional Health Education (CIHE).
A review of his professional trajectory describes a clear story of engaging colleges and communities to support health professions education and the arts.
The devotion Norton has for education and the arts at UK is evident in the recently established James C. Norton College of Fine Arts Development Endowment and Gift Fund that will be used to support the needs of the college.
The seeds of Norton's efforts to bring the College of Fine Arts (CFA) and health professions education together began to flourish in 1994, when the Community Based Faculty Program (now called the Voluntary Faculty Program) was launched. This program of private health providers volunteering UK student training in their practices became part of the AHEC Program which Norton directed at that time.
Norton saw an opportunity to expose health professions faculty, both voluntary and internal, to the work of the CFA. The vehicle was the Annual Community Based Faculty Conference, a two-day event designed both to thank community faculty for their service and to provide professional development. Part of the conference was a kick-off social event in the evening. In collaboration with then associate dean of the College of Fine Arts, Geri Maschio, Norton and his team arranged for CFA theater and music performances to be part of the event.
Further, it was sometimes held at locations such as the Reynolds Building and Guignol Theater, where work by students and faculty in the Art Department could be seen. One year, a reception at Reynolds was followed by a UK Symphony Orchestra performance at the UK Singletary Center for the Arts.
These events delighted the volunteer community faculty and made them feel part of UK as a whole, rather than only the college to which they were appointed.
In addition to the CFA gift, Norton established the UK Fund for the Promotion of Interprofessional Health Education Endowment and Gift Fund to support the Center for Interprofessional Health Education. UK's CIHE partners with the colleges of Dentistry, Health Sciences, Nursing, Pharmacy, Medicine, Public Health, Social Work, and Communication and Information, to facilitate educational experiences and professional development for students and faculty.
"I believe in the mission of the center because health care is a team activity, and accordingly, it is critical that health professions students be nurtured in the skills and attitudes necessary for collaborative practice early and often in their training," Norton said. "Patient outcomes are better when providers from different disciplines work as a team. Because of our center, UK is a leader in the nation in that respect. Not every university can say that."
"I have had a wonderful career at UK and was given opportunities I would never have imagined possible. "Aside from graduate medical education, most of what I've done has to do with outreach. I feel like community engagement is critical to institutions like UK and fortunately, that view has been shared by UK leadership for a very long time. As a consequence, I had amazing levels of support in my work with AHEC, continuing education and other things that involve collaboration with external partners. I cannot imagine a better place to work, so giving back seems natural to me."
Supporting the university and its ties with the community at large has been, and always will be, important to Norton. He serves as a faculty member on the Kentucky Can Campaign, a 2.1 billion campaign to make UK education more accessible, and to accelerate research and health care. He also currently serves on the College of Fine Arts Kentucky Can Campaign Committee, advocating for support of the college and its students. His leadership giving counts toward the college's $20 million campaign goal included in the UK's $2.1 billion total goal.
I don't think everyone realizes what an outstanding symphony orchestra we have here.
"As a member of the College of Fine Arts Kentucky Can Campaign Committee, Jim has chosen to set a personal example of generosity by providing perpetual support to the college," said Mark Shanda, dean of the UK College of Fine Arts. "With this gift, Jim affirms his long-time love and passion for the arts, to assure student opportunity for future generations of artists and audiences alike."
Lisa Blackadar, director of philanthropy, at the College of Fine Arts, says Norton has been attending performances for years and is an enthusiastic and dedicated audience member and arts patron of the college.
Although Norton appreciates all areas of the arts, he says the UK Symphony Orchestra and other elements of the School of Music are favorites.
"I don't think everyone realizes what an outstanding symphony orchestra we have here," he said. "Also, the percussion program is one of the best in the nation. Through its recitals, I've been exposed to and come to love varieties of music that I knew nothing about."
Jim Ballard, current director of the CIHE says that Jim Norton has sought to make connections between the disciplines of health education and the fine arts for a long time.
"We are very grateful to Dr. Norton for this generous gift to the center in support of our students, faculty and patients. Anyone who has had the privilege of knowing Dr. Norton recognizes his long-held passion and expertise at pulling together individuals, colleges and communities to improve the knowledge and skills of health professions students," Ballard said. "Frankly, his appreciation for collaboration is in his DNA. He was instrumental in the development of, and support for, the center beginning around 2009. This continued throughout his tenure as the center's director from 2015 to 2019. This gift represents his legacy to support the health of the citizenry in the Commonwealth by improving the abilities of health professionals to provide better care together than they can alone."