Poster Image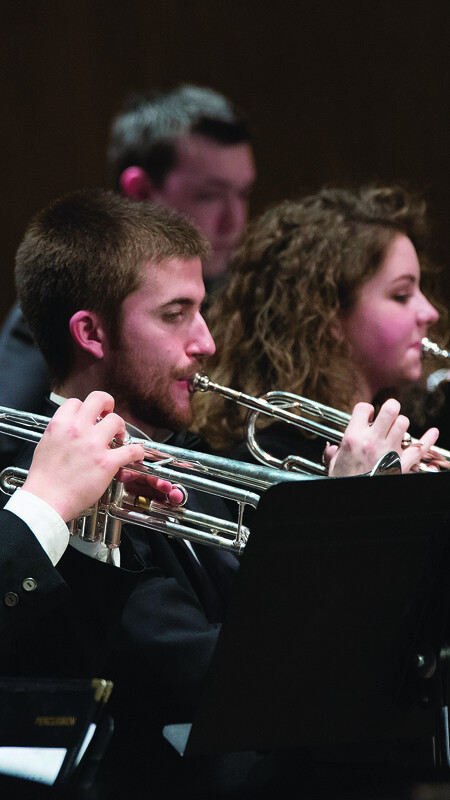 Registration information coming soon
Honor Weekend features two fantastic bands and lots of opportunities to learn, grow, and share in a once-in-a-lifetime experience with giants of the wind band world and other band students.
Entrance into the Concert Band is based on high school director recommendation and all names must be submitted by director and not by student. Entrance into the Wind Ensemble will be based on a personal application and audition recording submitted by each musician.
Wind Ensemble
This elite ensemble of 50-60 musicians is open to all high school band members grades 9-12 and will be selected through application and recorded audition.
Concert Band
This is our non-audition group for freshmen and sophomores by director recommendation only. Please limit your recommendations to 9th and 10th graders, up to 20% of your ensemble's size. Rank your student recommendations from top to bottom. If accepted, part assignments will be made to properly balance the ensemble.
​
Honor Weekend Includes:
The chance to perform a fantastic set of concert music with other band students from all over Kentucky and neighboring states
Work with our fabulous guest directors
Clinics/Masterclasses with the world-class UK music faculty
Attend a concert featuring the UK Wind Symphony and perform a combined piece with these musicians on the Honors concert
Created 08/11/2021
||
Last Updated 08/30/2021