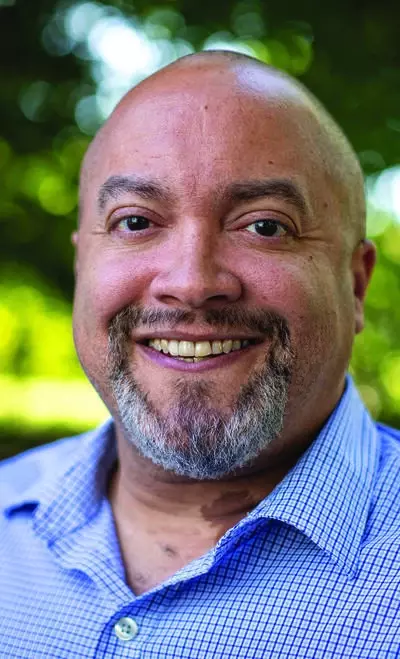 Department
Department of Theatre and Dance
Position
Unit Head
Faculty
Associate Professor
Department Chair
Set & Lighting Design
Director of Undergraduate Studies
During his first undergraduate theatre class, Tony discovered what he wanted to do: to teach and design. From that day, everything was focused on becoming a professor of Scenic and Lighting Design. He graduated from the University of Kentucky with a B.F.A. in Design & Technology. He went to Graduate school at the University of Virginia. While there, he was the resident Scenic Charge Artist for the department and for Heritage Repertory Theatre. After three years of intensive training and education, Tony earned his M.F.A. in Scenic Design.
He was then hired as an Assistant Professor of Scenic & Lighting Design at Longwood University located in southern Virginia. His dream had come true; he was teaching and designing for the theatre. While there, Tony compiled and edited a Theatre Student Handbook that detailed the roles and responsibilities of everyone in the department. He also had the opportunity to introduce the students to the new technology of theatre including Automated (Intelligent) Lighting Fixtures and CAD (Computer Aided Drafting).
Tony is excited to return to the Bluegrass and the University of Kentucky as an Associate Professor of Scenic and Lighting Design. He is back where it all started: he is home. Here at UK, Tony teaches Scenic Design, Lighting Design, Scenic Painting, Lighting & Sound Technology, and Computers in Theatrical Design. In addition to teaching, Tony either designs the scenery, and lighting, or supervises student designers for UK Theatre.
Professionally, Tony has significant experience as a designer in a variety of venues. From Heritage Repertory Theatre in Virginia, to Mount Washington Valley Theatre in New Hampshire, to the Operafest Internacionale in Italy, Tony has had the opportunity to work with other designers that share his love of the art. Some of his favorite designs include The Threepenny Opera, The Magic Flute, Two Rooms, Romeo & Juliet, and Good Night Desdemona (Good Morning Juliet).