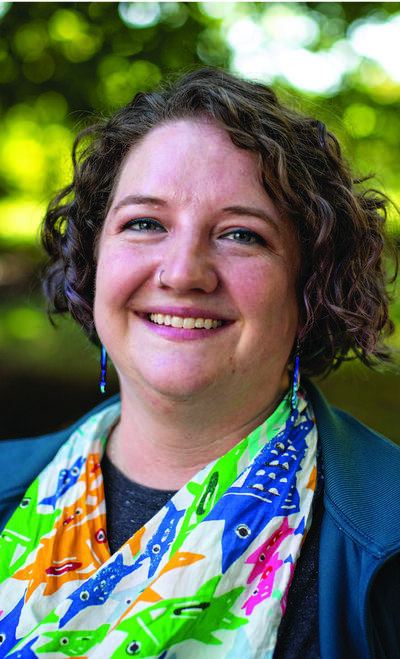 Department
Department of Theatre and Dance
Teka England is a professional costume technician and historian with an MFA in Costume Technology from Boston University, an MA in American Studies from Penn State and a BA in History from the University of Puget Sound.
Most recently, Teka was the cutter/draper at the University of Oklahoma leading a team of students and professional staff through the creation of costumes for modern dance and classical ballet, opera, musical theater and drama. She was the costume shop manager/instructor at Butler University, and has worked with costume construction crews at the Seattle Opera, American Repertory Theater, Boston University Opera Institute, the Idaho/Lake Tahoe Shakespeare Festival. She has also worked in costume crafts and large scale puppet building as part of the soft goods team/lead dyer with Michael Curry Productions in Portland, Oregon.
Her professional wardrobe credits include Blue Man Group and Lyric Theater of Oklahoma, and she is a member in good standing of IATSE.
In her spare time, she is part of the Society for Creative Anachronism medieval re-enactment group, where she has received awards for research, reconstruction and teaching in period textile and costuming subjects.