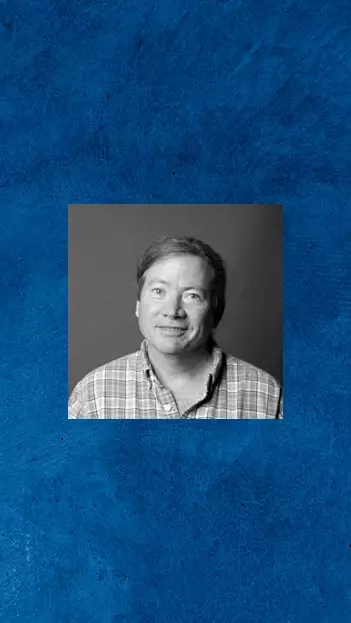 Department
Department of Theatre and Dance
John Holloway earned an M.F.A. in scenery design from Trinity University in 1980, granted after a residency at the Dallas Theater Center. This landmark building in Dallas is the only theatre ever designed and constructed by the prestigious architect, Frank Lloyd Wright. The DTC was well known for producing new plays by emerging playwrights. While in residency at the Dallas Theatre Center, Holloway designed scenery for the original production of "Remember" written by Preston Jones, author of the three Broadway plays making up "The Texas Trilogy," 1976.
After completing his studies in Dallas, Holloway worked as a staff designer at the Oklahoma Theater Center for two years before accepting a teaching position at Niagara University in New York. In 1983, he began teaching stagecraft classes at the University of Kentucky, being promoted to Associate Professor in 1988, and Full Professor in 2003.
Holloway is the author of articles in Yale University's "Technical Briefs," their book Technical Design Solutions for the Theatre, as well as several articles in "The Painter's Journal." The Illustrated Theatre Production Guide is his book about the construction of scenery which was published by Focal Press in 2002, with a second and greatly enlarged edition being published in 2010. Holloway is also the author of a number of articles about vintage pinball machines. He has a passion for vintage electronics of all sorts. He recently wrote the play "Leave Money in Jar" with his writing partner from McMurray University, Charles Hukill.
In addition to being an academic, John Holloway is a member of IATSE the International Alliance of Theatrical Stage Employees, and was the president of Local 346 for many years. As a professional stagehand, Holloway has worked hundreds of different touring shows in local venues, and toured with three different national tours of Broadway musicals: Grand Hotel, The Will Rogers Follies, and the 90s revival of Camelot starring Robert Goulet.
Holloway was invited by colleagues at Baylor University to participate in their production of the Robert Askins play, "The Rotting of Tycho de Brahe" at the Prague Quadrennial. This play was featured in the Scenofest Theatre in the Prague's Industrial Palace.