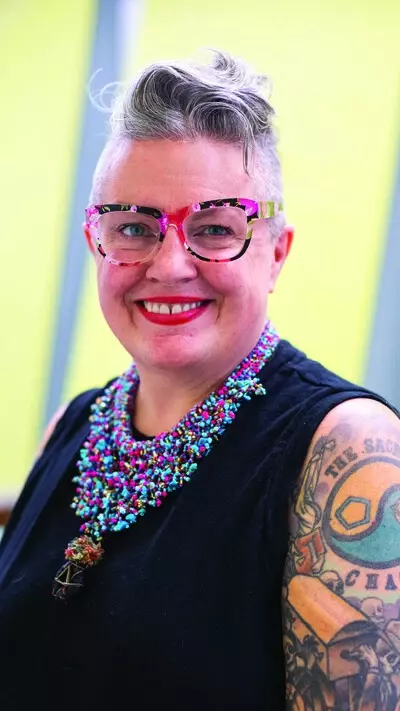 Department
School of Art and Visual Studies
Stacey Earley is the Staff Support Associate in the School of Art and Visual Studies, assisting the Directors of the department and providing general "gal Friday" services to faculty and students.
Earley is a book illustrator and printmaker with four books for major publishers under her belt, and she has storyboarded two horror movies. She works on commission as a portrait artist using the classic media of advertising and tabloid illustration, as well as pen and ink and relief printing methods. She also enjoys making handmade books and print collages, and drawing comics and erotica. Earley's work explores the chaotic humor inherent in defiance and transgression, and she is especially interested in pranks, popular delusions, and stage magic. She generally finds it impossible to keep a straight face.
Earley holds a BA from Bennington College and a Paralegal Certificate from Rooselvelt University, and she has completed 80 hours of training in mediation and conflict resolution.