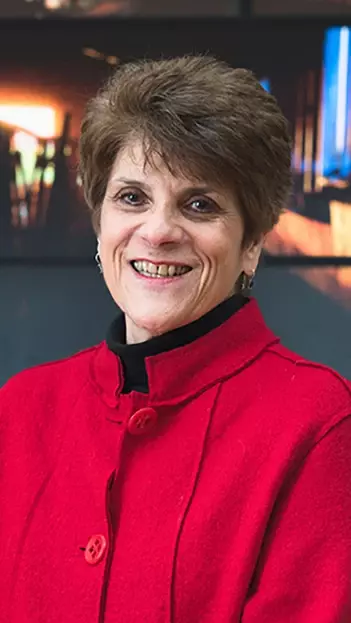 Department
Department of Arts Administration
Area
Arts Administration
Theatre
Beginning her career as a set designer, Dr. Maschio soon found her way into Theatre Management and Theatre History, earning a Master's degree in these areas from the University of Connecticut. She received a doctorate in Theatre History from the University of Wisconsin-Madison, during which time she also worked as an arts administrator. Dr. Maschio joined the UK Theatre faculty in 1984. Shortly thereafter, she founded the Arts Administration Program and served as its first Director. The University honored Dr. Maschio with the "Excellence in Undergraduate Education" award for her work in this program. Dr. Maschio is also the recipient of the University's "Chancellor's Award for Outstanding Teaching," the Betty Jean Jones Award for Outstanding Teacher (given by the American Theatre and Drama Society), and the Carnegie Foundation's "Professor of the Year" award for the Commonwealth of Kentucky.
Dr. Maschio chaired the Department of Theatre for two terms and served as its Director of Graduate Studies and Director of Undergraduate Studies. She also served as the Associate Dean for the College for ten years. Currently, she is Director of Graduate Studies in Arts Administration.
Dr. Maschio's current research focuses on producing. She is presently a producing consultant for a new musical, and she is researching female producers on Broadway. Dr. Maschio also investigates late nineteenth-century popular theatre and issues of gender in theatre, film, and in various ephemera. Her work has been quoted in a wide variety of print and on-line resources, including books and articles on vaudeville, Mark Twain, Irish Americans, theatrical costumes, in a number of law reviews, and on Answers.com. Dr. Maschio appeared on the award-winning PBS special, The Irish in America, and served as an exhibition advisor to the New York Public Library's Performing Arts Collection.